Where's Winter? Most of the Lower 48 Has Been Warmer Than Average So Far This Winter, Except Here
Roswell, NM
Lexington, KY
Cleveland, OH
Elizabeth City, NC
Wichita County, TX
Boston, MA
Philadelphia, PA
,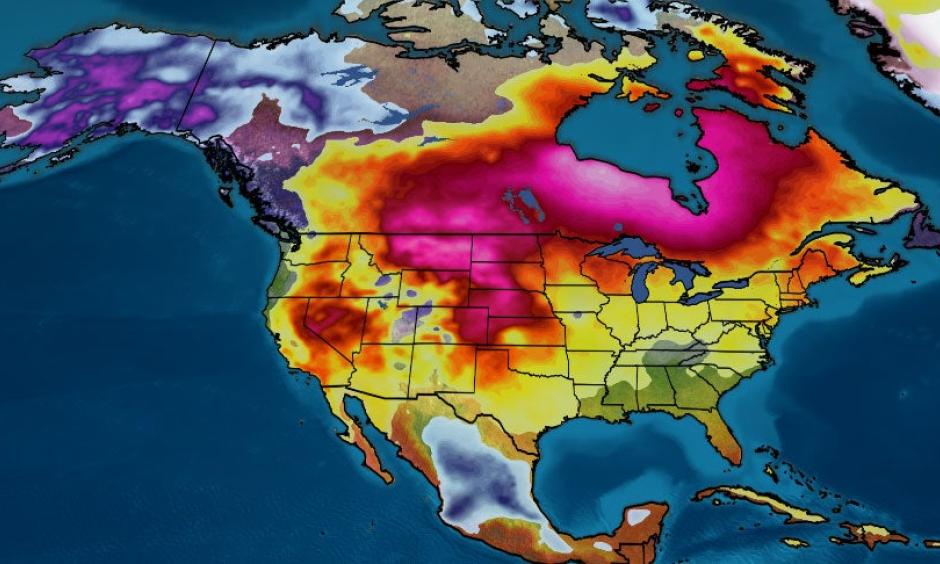 Signals Summary: Global warming is increasing temperatures in all seasons, and is leading to shorter and warmer winters.
---
Article Excerpt: Temperatures have been warmer than average so far this winter for most of the United States, but don't tell that to Alaska.
The state has endured a stretch of frigid air that included a wind chill of 75 degrees below zero.
...
Most areas east of the Rockies, along with much of the West, have recorded above average temperatures since meteorological winter began on Dec. 1, according to the Midwestern Regional Climate Center.
It has been particularly mild this winter in parts of the East and South, where temperatures have averaged more than 5 degrees above average in many spots.
A few locations have had one of the top-three warmest Dec. 1 through Jan. 28 periods on record, according to the Southeast Regional Climate Center, including:
-Roswell, New Mexico, has had its warmest winter-to-date on record, with temperatures 5 degrees above average.
-Lexington, Kentucky, and Cleveland, Ohio, have experienced their second-warmest winter so far, with temperatures 8.5 degrees and 7.1 degrees warmer than average, respectively.
-Elizabeth City, North Carolina, is experiencing its third-warmest winter, with temperatures more than 7 degrees above average.
-Wichita Falls, Texas, has recorded temperatures 4.8 degrees warmer than average (third warmest).
...
In addition to the overall above average conditions, freezing temperatures have been in short supply. San Antonio, Texas, will likely not have a freeze this January for the first time since 1939. In the Northeast, Boston and Philadelphia have both had more days above 60 degrees than highs below freezing since Dec. 1.
...
A shift in the jet stream is expected to develop by next week across North America. This change will allow a trough, or a southward dip in the jet stream, to develop over portions of the Lower 48.
This shift will allow a piece of the colder air that has been locked in Alaska to push southward into the contiguous U.S.