This is why the Pacific Northwest was so warm in 2015
,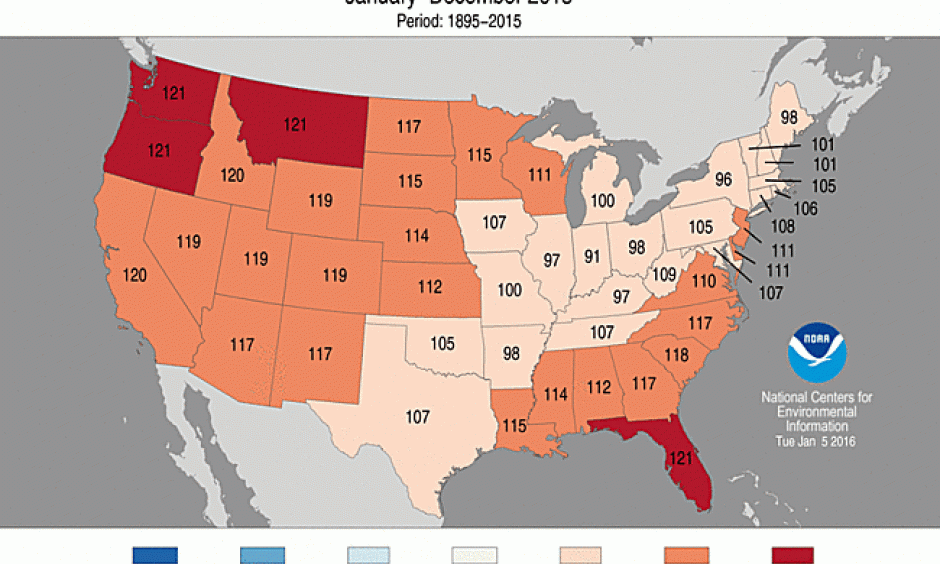 Last year, Oregon and Washington experienced their warmest year on record. Here's what we know about 2015's anything-but-normal climate.
The big climatic event for the Northwest in 2015 was the severe drought. Many of our region's typically snow-covered mountains were reduced to bare ground. This meant that precipitation fell largely as rain, not as snow, leading to water scarcity. This was followed by devastating wildfires igniting large parts of our region.