Wildfire in Monterey County grows to more than 10,000 acres
,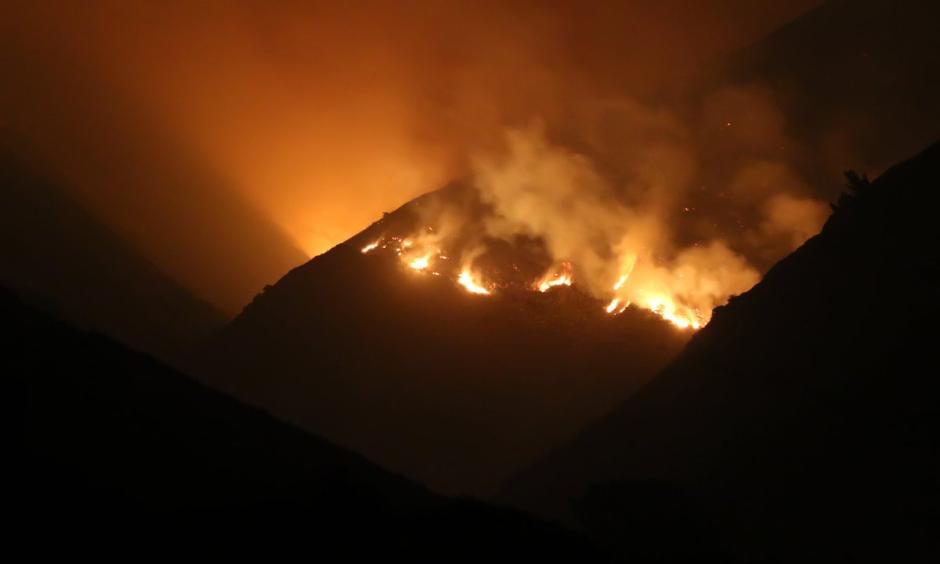 The Soberanes Fire — one of nearly 10 wildfires burning around the state, including the Sand Fire in Los Angeles County — grew to 10,262 acres by Sunday morning and was only 5 percent contained, according to the California Department of Forestry and Fire Protection.
One building was destroyed and 1,650 others are threatened by the fire that started Friday morning near Garrapata State Park between Carmel and Big Sur.
Residents in the community of Palo Colorado south of the fire were ordered to evacuate, while other residents, particularly those in Carmel Highlands, were told to get ready to flee in case the fire takes off, Cal Fire officials said.
Palo Colorado and Western Ridge roads were closed at Highway 1 and an evacuation center was opened at Carmel Middle School.
About 780 firefighters were battling the blaze that is burning in hard-to-reach terrain, making it challenging to cut and secure containment lines.
What's more, soaring temperatures and low humidity are forecast for the week ahead — conditions that could fuel the fire's spread, officials warned