Last updated December 21, 2019

Wildfire near Vandenberg Air Force Base swells to over 10,000 acres; Soberanes fire sets cost record



 United States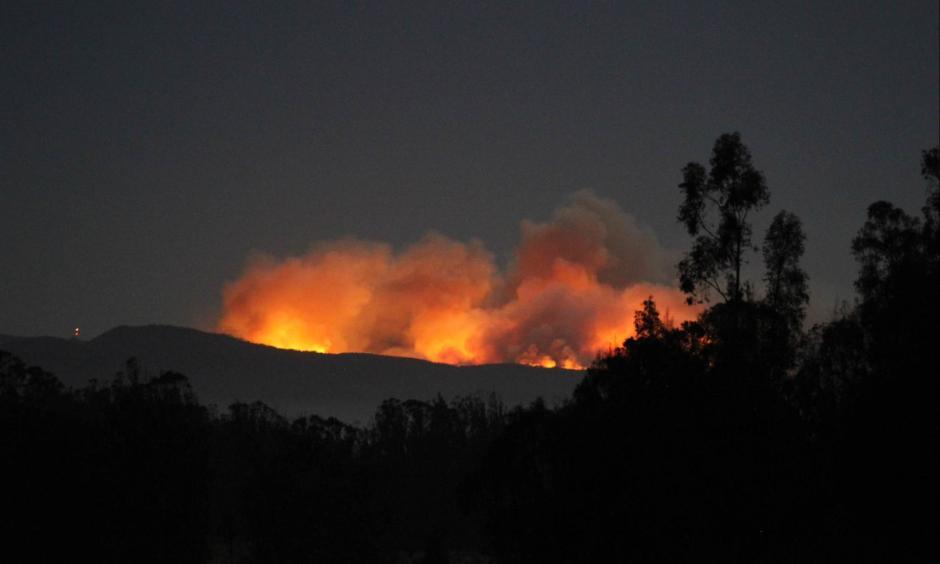 A wildfire burning on the south side of Vandenberg Air Force Base near Lompoc has more than doubled in size since the weekend and now covers 10,542 acres, Air Force officials said Tuesday.
The Canyon fire was 20% contained, and 633 firefighters from federal, state and local fire agencies were battling the blaze.
The fire was "very active" Monday, growing by about 6,000 acres on the north and west sides, Air Force officials said in a statement. The South Base portion of the military facility was closed Tuesday to everyone but "emergency personnel," and officials said the fire was "significant and unpredictable."
Cultural sites related to the Chumash people and wildlife habitats are potentially threatened by the fire, and there are watershed concerns, military officials said. A team of resources advisers is working with fire crews to identify what is being threatened.
...
Meanwhile, the cost of fighting the 189-square-mile Soberanes fire burning near Big Sur has passed $200 million, making it the costliest to fight in U.S. history, according to federal data.
As of Tuesday morning, it has cost $208.4 million to fight the Soberanes fire, according to the National Interagency Coordination Center. The cost, which is not adjusted for inflation, surpasses the previous high set by the 2002 Biscuit Complex fire in Oregon and California. According to the Government Accountability Office, that fire cost more than $150 million to fight.
The tallies include only the cost of firefighters suppressing and containing the fire, not property value and rehabilitation, said Jessica Gardetto, a spokeswoman for the National Interagency Coordination Center.
Other significant fire costs include the 2013 Rim fire in the Stanislaus National Forest, which cost about $127 million to fight, and the 2007 Zaca fire in the Los Padres National Forest, which cost about $122 million, Gardetto said.
The Soberanes fire, officials said, has been so expensive in large part because it has been burning for so long. The blaze, which was started by an illegal campfire, ignited on July 22.
The wildfire, burning in steep and difficult terrain, was 71% contained as of Tuesday. More than 2,000 firefighters were battling the blaze