Wildfire near Winters grows explosively, evacuations ordered
Lake Berryessa, California
,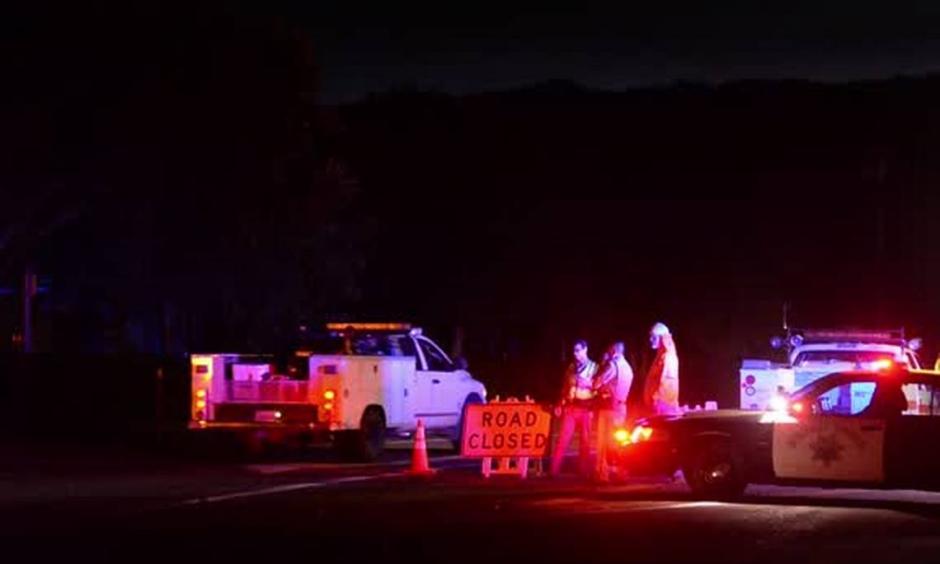 A wildfire burning west of the city of Winters raced ahead of firefighters' efforts to control it and exploded from about 600 acres earlier Tuesday night to 1,700 acres by 10 p.m., the California Department of Forestry and Fire Protection said.
Steep terrain, a parched landscape and the difficulty for ground crews of reaching the fire had allowed it to spread mostly unchecked since nightfall, when firefighting aircraft were grounded, said Doug Pittman, a Marin County Sheriff's deputy who was acting as a field spokesman for Cal Fire.
"We're very reliant on ground crews and dozers right now," Pittman said, as he drove near the fire scene.
The Cold Fire, as it's being called, prompted evacuation of a campground and residential area of about three dozen homes in the dry grassy slopes of western Yolo County. It started about 4:36 p.m. Tuesday off Highway 128, west of Pleasant Valley Road.
...
"It's a very dynamic situation," said [Lynnette Round, a spokeswoman for Cal Fire in Sacramento].
As of 5:40 p.m., the fire had burned 200 acres. By 8:30 Cal Fire said it had expanded to 600 acres. And by 10 p.m. official estimates were that the fire had grown to 1,700 acres with no containment.
"The fire continues to burn to the northeast in grass and oak woodlands," Cal Fire said on its website. "The fire is wind and terrain driven with difficult access. Ground resources will continue to be used through the night"