Wildfires blaze across unseasonably hot, dry Portugal
,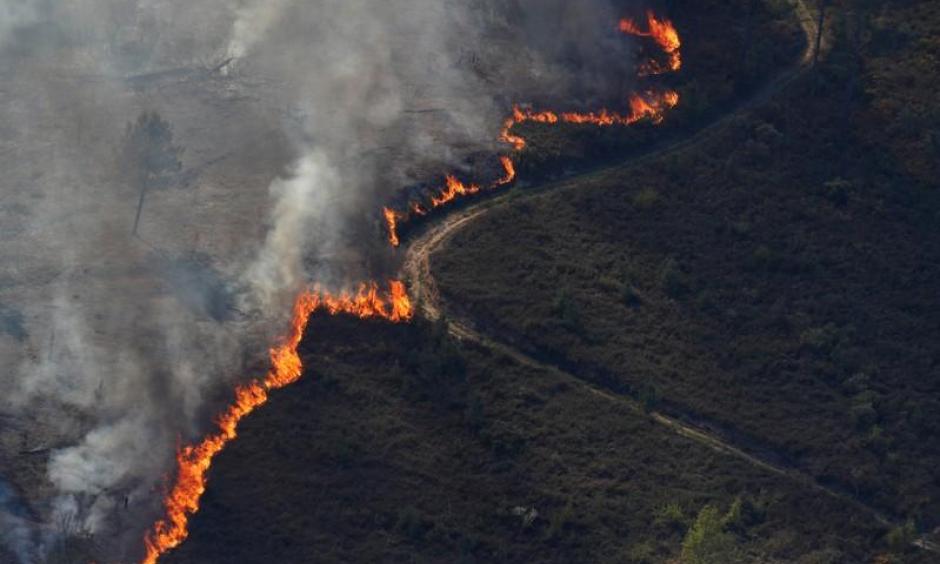 Hundreds of Portuguese firefighters struggled on Wednesday to contain wildfires which erupted far earlier in the season than usual because of unexpectedly hot and windy weather.
Ten fires were burning across the country, most in the north, several months before the late spring season when fire crews are normally in place. Meteorologists said global warming had made it difficult to predict where blazes would erupt.
"We are having significant fire outbreaks in areas where we didn't know the risk was high," Miguel Miranda, president of the Portuguese Institute of Meteorology (IPMA), told Portuguese radio station TSF. "We are in unexplored territory, we have never been through this."
Helicopters dropped water on flaming woodlands near the tiny village of Gondomil on Portugal's northern edge near the Spanish frontier.
...
There were no immediate reports of casualties or figures for property damage. Portugal's government issued a wildfire alert on Tuesday evening, with no rain in sight and temperatures at the start of the week that soared as high as 28 degrees Celsius (82 Fahrenheit), far above seasonal norms.
The weather conditions resemble those that caused a devastating wildfire in the central town of Pedrogao Grande in June 2017, killing 64 people and injuring more than 250, the worst disaster in modern Portuguese history.