Wildfires burn through southwestern Colorado in June 2018
,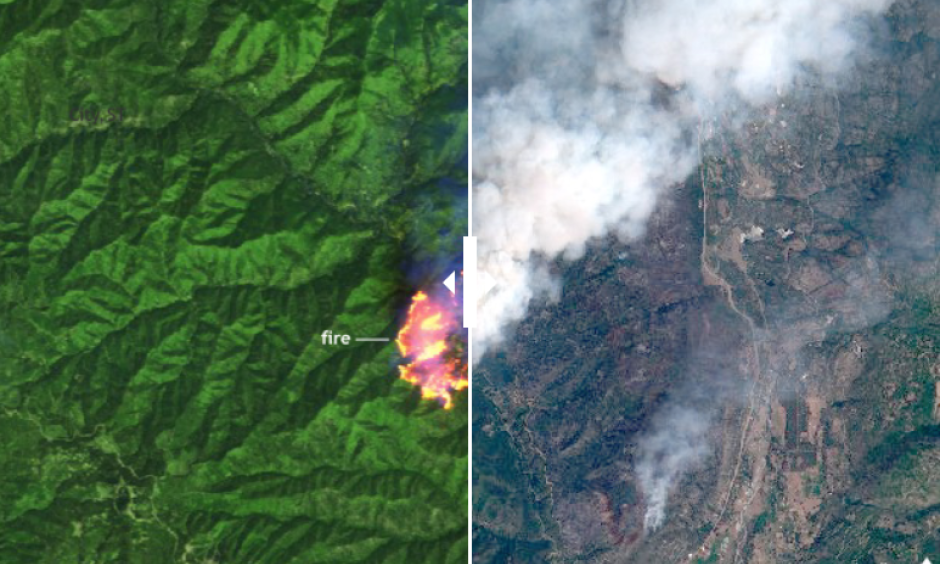 Wildfires have broken out across southwestern Colorado this June, burning thousands of acres in the San Juan National Forest and nearby private lands. The largest fire in southwestern Colorado, dubbed the 416 fire, has affected more than 33,000 acres (36 square miles) of land and was only 30% contained as of June 18.
According to the Denver Post, this fire, located about 16 miles north of Durango, led to the closure of San Juan National Forest for the first time in its 113-year history. The National Interagency Fire Center estimates that suppression costs are up to $17.3 million as of June 18. The fire got started during the beginning of month and grew rapidly, taking advantage of favorable fire conditions.
One of those conditions is the presence of plenty of fuel in the form of dry plants. It has been painfully dry in the Four Corners region of the country for quite a while. This part of Colorado in particular has been suffering through the worst category of drought (D4 or Exceptional Drought) for the last two months and some form of drought since November 2017.
...
The best chance of a wildfire in the southwestern United States occurs during the early summer months, peaking in early July. It is then that the desert southwest is sweltering under the summer sun, but still waiting for the rains of the North American Monsoon. This dry heat creates a relatively short window of peak fire risk that stretches from late June through the middle of July.
...
As has been noted in previous Event Tracker articles about wildfires across the United States, the nature of wildfires is already changing. In particular, the number of large wildfires in the western United States, like where the Colorado wildfire is burning, has increased over the last thirty years.