Publication Date June 4, 2018

Wildfires Erupt in Colorado, New Mexico, California; Hundreds of Homes Threatened



 United States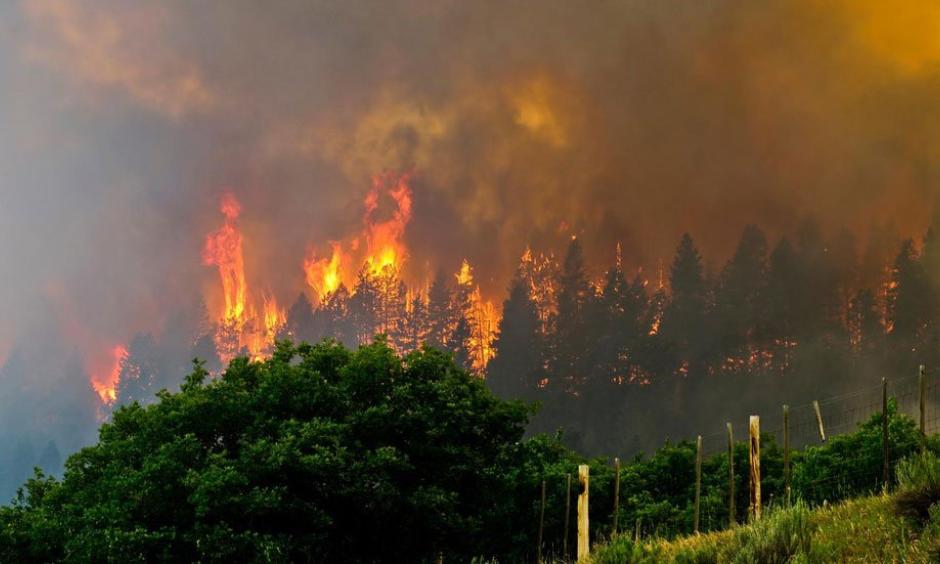 Fires in Colorado, New Mexico and California have forced evacuations amid dry conditions and severe drought.
A quickly spreading wildfire in southwestern Colorado has spurred evacuations for over 800 homes, La Plata County officials told the Associated Press.
The blaze, dubbed the 416 Fire, was spotted north of Durango Friday morning and was being fueled by shifting winds onto the San Juan National Forest. More than 3 square miles were scorched by Monday morning. The fire is 10 percent contained.
In addition to the more than 800 homes evacuated, another 700 homes were told to be ready to leave on a moment's notice.
...
Ute Park Fire, New Mexico
Residents have been ordered to evacuate an area of northern New Mexico as an aggressive wildfire quickly burned more than 56 square miles of land through the weekend.
The so-called Ute Park Fire destroyed 14 unoccupied structures at the Boy Scouts' Philmont Ranch overnight as it burned near Highway 64 in Ute Park. More than 200 buildings in Ute Park are threatened by the fire, and some 550 structures are threatened in Cimarron, according to KOAT.com.
...
Aliso Fire, California
A new fire erupted near Laguna Beach, California, Saturday afternoon, forcing evacuations that have since been lifted.
Residents of some 2,000 Aliso Viejo homes were allowed to return late Saturday night after they were evacuated earlier in the day, the AP reported.