Wildfires Have Burned More Than 2 Million Acres in the U.S. This Year
Georgia
Florida
Oklahoma
Kansas
,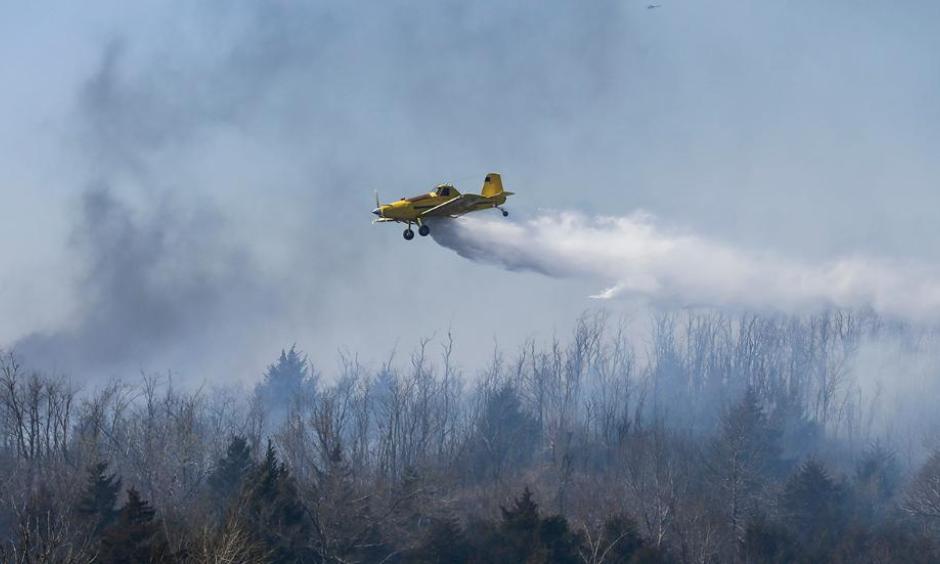 In the first four and a half months of 2017, wildfires have burned more land area than the size of Delaware and Rhode Island combined, federal officials said.
At least two million acres – more than twice the average for this point in the year – have burned since Jan. 1 in more than 21,000 fires, according to the National Interagency Fire Center.
The only other year in the last decade when more acres burned through mid-May was 2011, when two and a half million acres burned by May 12, the NIFC also said.
The Northwest Oklahoma Fire Complex in parts of Oklahoma and Kansas is the largest group of fires this year. The complex of fires grew to more than 2,300 square miles, nearly the total size of Delaware.
Despite periods of low humidity and gusty winds, this complex of fires has remained 100 percent contained.
The nation's current largest uncontained fire, the West Mims fire in southern Georgia and northern Florida, has burned more than 235 square miles – larger than the size of Chicago – since was started by a lightning strike in early April.
...
Rainfall across southern Georgia and much of Florida as been as much as 90 percent below average since mid-April. Drought conditions continue to grow across the region, especially in southern Georgia.
April was the 11th-warmest April and concluded the second-warmest four-month start to the year on record for the United States, according to NOAA. The added heat allowed fires to smolder and can even lead to more fires.