Wildfires kill at least 39 in Portugal and Spain
,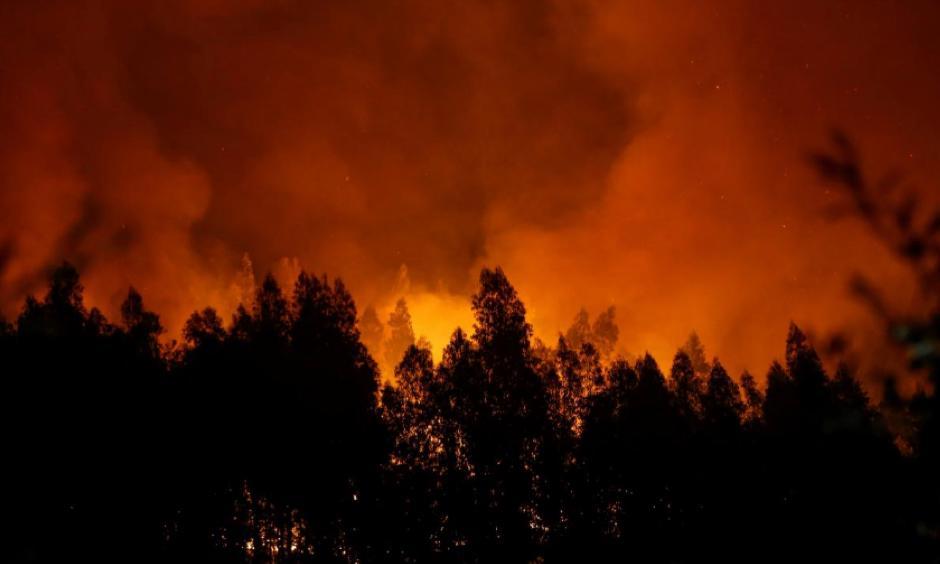 At least 36 people died in wildfires raging through parched farmlands and forests in Portugal and another three in neighboring northwestern Spain on Sunday and Monday.
Firefighters were battling 50 blazes in Portugal and a similar number in Spain. Portugal's government asked for international help and declared a state of emergency in territory north of the Tagus river - about half of its landmass.
Flames ripped across Iberian countryside left tinder-dry by an unusually hot summer and early autumn, fanned by strong winds as remnants of ex-Hurricane Ophelia brushed coastal areas.
...
At the heart of the problem is poor land management in Portugal, where traditional small plots have become fire hazards after being abandoned by successive generations of landholders who moved to the cities.
Interior Minister Constanca Urbano de Sousa said climate change was also to blame. "We are facing new (weather) conditions ... In an era of climate change, such disasters are becoming reality all over the world," she said, citing the wildfires burning in California.
The weekend fires also injured 63 people in Portugal, civil protection service spokeswoman Patricia Gaspar said. The toll could still increase as seven people were unaccounted for.
...
Portugal's fires have burned over 40 percent of the total in all of the European Union this year. With just 2.1 percent of the EU's landmass, Portugal suffered the biggest fires during 2008-16 as well, with an average of 36 percent of the total.