Wildfires rage in Arctic Circle as Sweden calls for help
,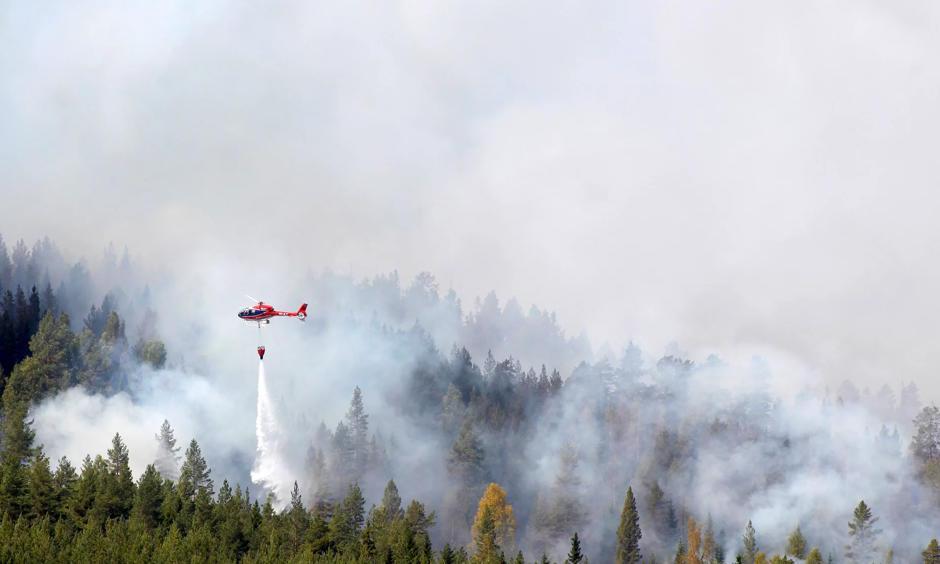 At least 11 wildfires are raging inside the Arctic Circle as the hot, dry summer turns an abnormally wide area of Europe into a tinderbox.
The worst affected country, Sweden, has called for emergency assistance from its partners in the European Union to help fight the blazes, which have broken out across a wide range of its territory and prompted the evacuationsof four communities.
Tens of thousands of people have been warned to remain inside and close windows and vents to avoid smoke inhalation. Rail services have been disrupted.
...
There have been huge fires in the past in Sweden, but not over such a wide area. This appears to be a trend as more and bigger blazes are reported in other far northern regions like Greenland, Alaska, Siberia and Canada.
The sparks come from a variety of sources: BBQs, cigarettes and increasingly lightning, which is becoming more frequent as the planet warms.
...
Climate scientists said the Arctic and other areas that were once relatively fire-free are likely to become more vulnerable.
"What we're seeing with this global heatwave is that these areas of fire susceptibility are now broadening, with the moors in north-west Englandand now these Swedish fires a consequence of that," said Vincent Gauci, professor of global change ecology at the Open University.
"Both these areas are typically mild and wet which allows forests and peatlands to develop quite large carbon stores," he added. "When such carbon-dense ecosystems experience aridity and heat and there is a source of ignition – lightning or people – fires will happen."