Wildfires, sea level rise, coral bleaching: Climate change is already here
,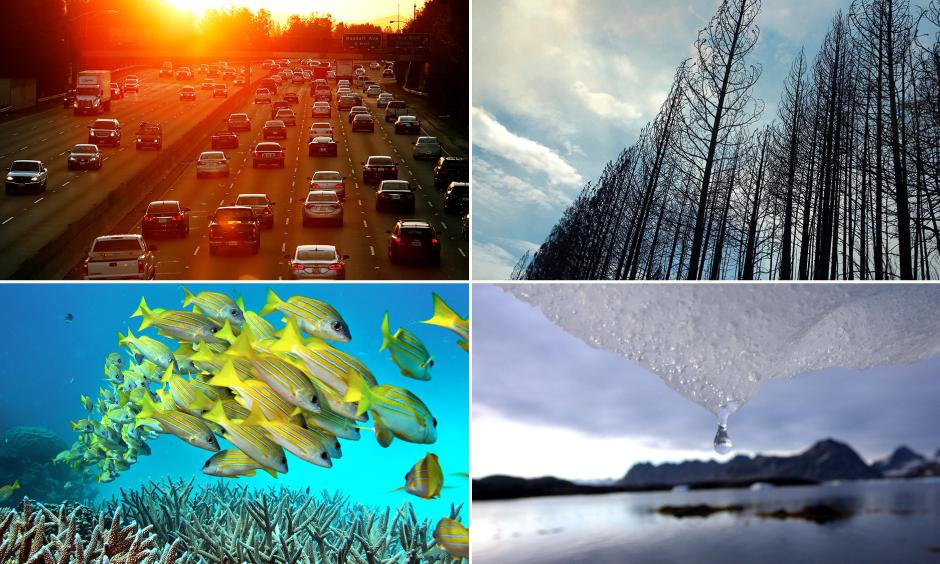 From extreme wildfires in the Western United States to melting ice sheets in Antarctica, the effects of rising temperatures on Earth have not gone unnoticed.
On Wednesday, NASA and the National Oceanic and Atmospheric Administration announced 2016 was the hottest year on record. Before that, the record was set in 2015. Before that, it was 2014.
Both agencies linked the record-breaking temperatures to human-caused climate change. Carbon dioxide and other greenhouse gases released by cars, factories and power plants trap more heat in the atmosphere, causing temperatures to climb upward.
Although the most severe consequences of this warming have yet to come — especially if greenhouse gas emissions remain at current levels — some of the effects have already been felt. Scientists, public health officials and even the Pentagon are watching with great concern. [Click link below to take] a look at some of those effects: