Wind-driven wildfire grows to 25,000 acres in northeast Colorado, forces school evacuations and threatens homes
,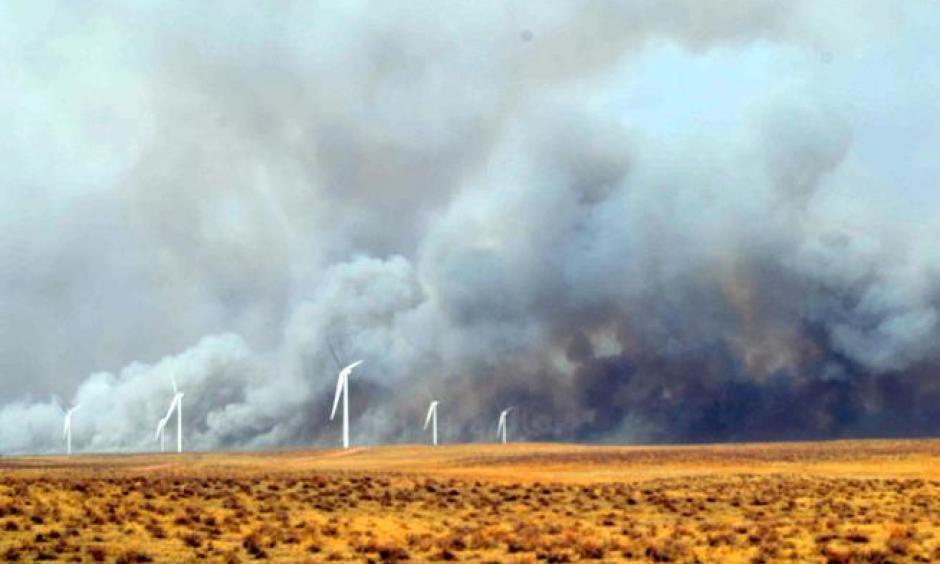 High winds gusting to 60 mph drove a wildfire across more than 25,000 acres in northeastern Colorado on Monday, forcing the evacuation of three schools and threatening as many as 900 homes in rural Logan County.
...
The Colorado Department of Transportation closed Interstate 76 near Crook in Logan County due to the fire.