Winter Abandons South Florida: A Record-Warm Two-Month Stretch
,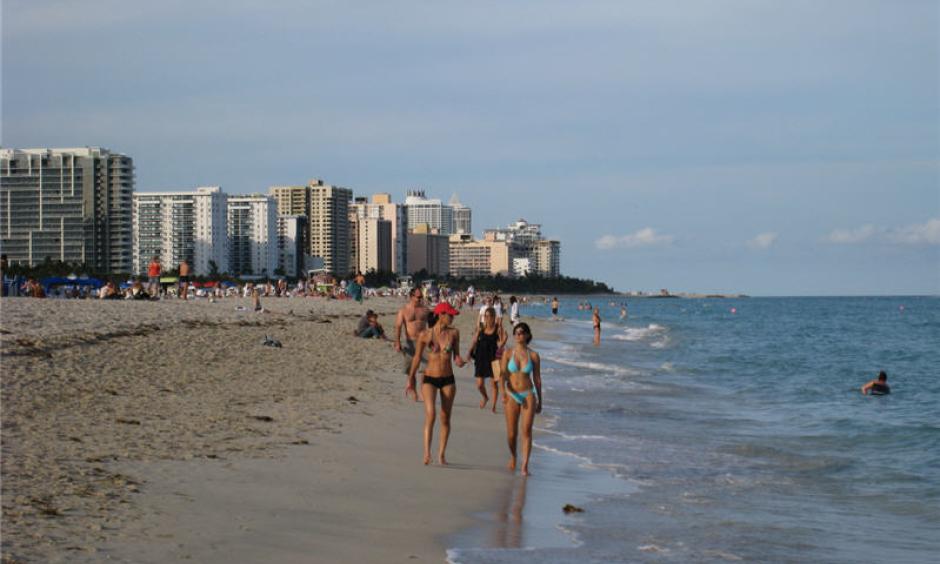 Archiver's preface
One of the strongest findings of climate science is that global warming amplifies the intensity, duration and frequency of extreme heat events. These events occur on multiple time scales, from a single day or week, to months or entire seasons.
The Southeastern US is exceptionally vulnerable to extreme heat events. Since 1970, temperatures in the region have increased by an average of 2°F.[1] Atlanta, Miami, New Orleans, and Tampa have already had increases in the number of days with temperatures exceeding 95°F, during which the number of deaths is above average.[2]
Among 200 of the largest metro areas in the US, Florida is home to 10 of the 25 hottest cities, ranked according to their average annual temperatures from 1981-2010.[3] [Miami comes in 1st at 77.2°F, Fort Myers comes in 3rd at 75.1°F, Naples 5th (75°F), Tampa 8th (73.4°F), Port St Lucie 9th (73.2°F), Orlando 10th (72.8°F), Palm Bay 11th (72.4°F), Daytona Beach 13th (70.9°F), and Gainesville 23rd (68.9°F).][3]
Article excerpt
Millions of people head to Florida to soak up the state's famed winter mildness—but this year's snowbirds may feel more like they flew into a summer sauna. The winter of 2015-16 featured periods of exceptional warmth in South Florida, yet even that high bar is being eclipsed by the persistent simmering that's gone on for most of the last two months. In Miami, the average temperature of 74.65°F for the two-month period of Dec. 2016 - Jan. 2017 is a full degree above the 73.6°F record from 1971-72 in NOAA/NCEI data going back to 1948, and it also tops any two-month Dec-Jan interval in NWS/Miami data going back to 1895. Likewise, Key West averaged 75.25°F for the two-month Dec-Jan period, besting the record of 74.8°F (1990-91) in NCEI records going back to 1901.
The two cities also racked up an impressive pile of daily records along the way. Between Dec. 1, 2016, and Jan. 31, 2017, a total of 11 warmest highs for the date and 6 warmest lows for the date were tied or broken in Miami, where record-keeping began in 1895. In Key West, 5 daily record highs and 6 daily warmest-low records were set. Another sign of this winter's persistent warmth: Miami has yet to dip below 50°F. It's only the third time in Miami history that a winter has gone this late without reaching the 40s at least once. Hand in hand with the extremely warm air, sea-surface temperatures (SSTs) in the adjacent Gulf of Mexico and northwest Atlantic have also been unusually high. As reported by Brian McNoldy, on January 27, the water temperature in Miami's Biscayne Bay was 80.2°. The average for the date: 70.8°.