Winter Storm Riley Knocks Out Power to 500,000; Evacuations Ordered Along Massachusetts Coast; Federal Offices Closed in Washington D.C.
,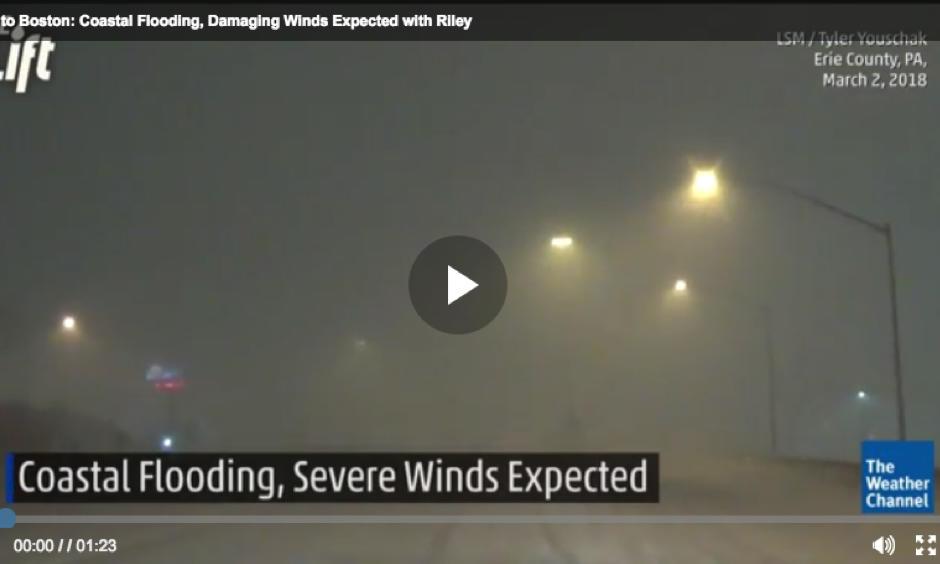 Half a million homes and businesses were without power from the Great Lakes to the mid-Atlantic to the Northeast on Friday morning as Winter Storm Riley kicked up winds and dumped snow on its trek northeast, where Massachusetts officials told some coastal residents to leave because the powerful nor'easter could destroy homes.
Impacts were felt as far south as North Carolina, and the storm hammered the mid-Atlantic Friday morning. Federal offices were closed for the day in Washington D.C., and wind damage injured several as trees and power lines fell onto homes and vehicles.
More than 300,000 customers were in the dark in the mid-Atlantic Friday morning, PowerOutage.us reported.
More than 2,000 domestic flights were canceled Friday morning, mostly in the Northeast, according to the flight-tracking website FlightAware.
Widespread Wind Damage in D.C. Area
Trees and power lines were downed all across the mid-Atlantic, including the Washington D.C. area. Trees collapsed into roadways and onto homes, and some injuries were reported.
A 100-year-old woman was rescued from her Kensington, Maryland, house after a tree fell through the roof and trapped her overnight Thursday, NBC Washington reported. She was pulled from the debris and hospitalized with non-life-threatening injuries, the report added.
Nearly 400,000 homes and businesses were without power Friday morning in the mid-Atlantic.
...
Coastal residents in the Massachusetts towns of Scituate and Duxbury were urged to evacuate Friday morning before conditions worsened, NECN.com reported.
"Some roads in downtown Boston and roads along the coast that usually have flooding issues will likely become impassable for some time," said Baker.