The World Burns All Year. Are There Enough Planes to Douse the Flames?



 United States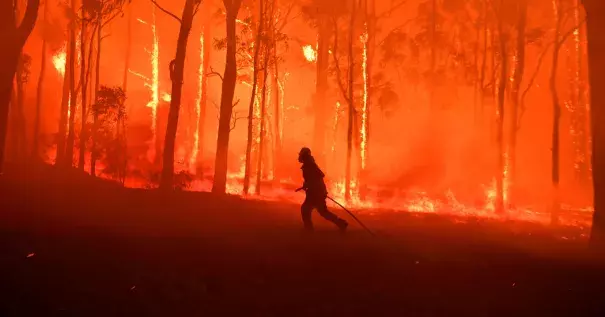 Sharing the giant air tankers that fight fires 5,000 gallons of water at a time used to be simpler. California's wildfires faded before Australia's bush fires surged, leaving time to prepare, move and deploy planes from one continent to another.
But climate change is subverting the system.
Fire seasons are running longer, stronger, hotter. The major fires now blanketing Sydney in smoke started early, within days of the last California blazes.
And the strain is global. Countries that used to manage without extra help, like Chile, Bolivia and Cyprus, have started competing for plane and helicopter contracts as their own fires intensify. That is stretching capacity for the companies that provide most of the globe's largest firefighting aircraft, and increasing anxiety for fire officials worldwide.
"We're all feeling it," said Richard Alder, general manager of Australia's National Aerial Firefighting Center. "As fire seasons ramp up and get longer — and they definitely seem to be doing that, the science tells us that — it places more demand on aircraft to support the firefighting. And it's only one part of the equation."
The age of fire is upon us, scientists say, and the public and private system built to contain it is being pushed to its limits. While firefighting is still primarily done on the ground, governments and frightened residents are increasingly demanding costly assistance from the air.