Publication Date July 25, 2016

Blistering heat wave continues into Monday



 United States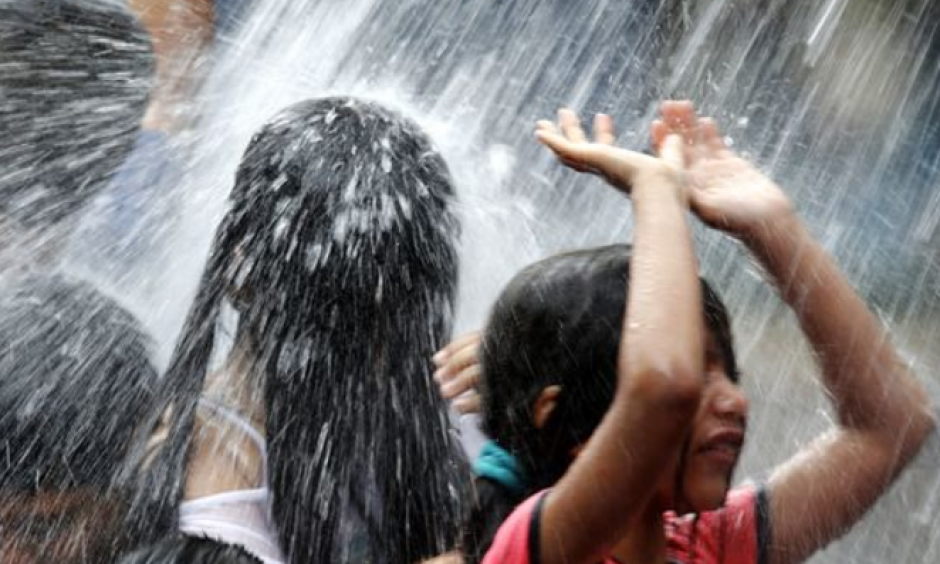 The extreme heat wave that scorched most of the country through the weekend will persist Monday before slight relief arrives midweek.
Philadelphia will be one of the hardest hit cities in the Northeast when temperatures peak at 100 degrees on Monday's opening day of the Democratic National Convention, creating sweltering conditions for convention-goers, protesters and police, according to the National Weather Service.
...
Over the weekend, the United States saw one of its most widespread heat waves in recent history, he said. While the high temperatures did not break records in many areas, the large area hit by the heat for so many days had not been seen in the USA since the summer of 2012, [AccuWeather senior meteorologist Andy Mussoline said Sunday].
"On Friday, there were only two states, Alaska and Washington, that did not hit 90 degrees," Mussoline said. In New York City, the heat wave was the longest experienced since July 2013, he said.
...
The worst of the heat wave began Thursday, but a high pressure system of heat had been building in the central United States for weeks.
Heat indexes, which factor in temperature and humidity, were well above 100 degrees in large portions of the country
In total, 122 million Americans in 26 states were under heat alerts, warning and advisories on Friday. At one point Friday morning, the three largest metro areas in the United States — New York, Los Angeles and Chicago — were all under heat alerts for the first time in at least a decade