The Media Barely Covered One of the Worst Storms to Hit U.S. Soil
,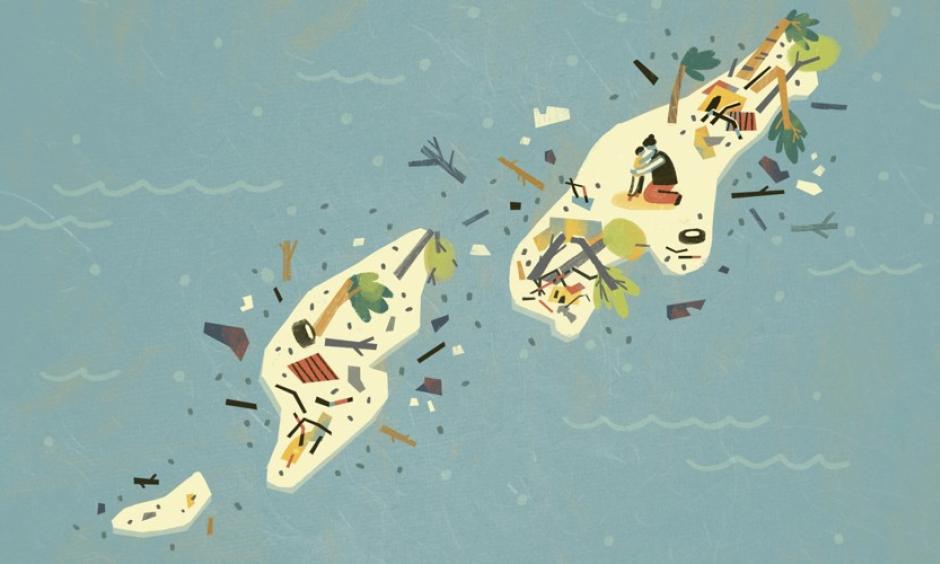 Several hours before Super Typhoon Yutu struck the morning of October 25, Harry Blanco was making final preparations for the storm. He boarded up the windows of his house, secured loose objects outside, gathered his valuables in a backpack, and locked his black Labrador, Lady, in the laundry room, where he felt she'd be safe. Then, he—along with thousands of his neighbors in the Northern Mariana Islands—waited in their homes. The remote American territory in the western Pacific would soon face the biggest storm to hit U.S. soil since 1935.
As night fell, Yutu swept toward Blanco's village on the island of Saipan. The howling outside intensified, and Blanco's partially wooden home began to buckle in the sustained 180-mph winds.
...
Blanco was one of more than 50,000 people living in the U.S. Commonwealth of the Northern Mariana Islands when Yutu hit.
...
Many residents had only just finished recovering from Super Typhoon Soudelor, which hit three years ago. Yutu, according to Blanco and others, was even more monstrous. The eye of the cyclone alone engulfed the entire island of Tinian and the southern part of Saipan at once. The two islands, along with Rota, are the major population centers in the CNMI.
Lady, safe after Typhoon Yutu (Harry Blanco)
Two people were killed, hundreds were injured, and more than 3,000 houseswere destroyed, leaving thousands homeless. Much of Saipan and Tinian is expected to go without power for months, and severe water shortages remain—an especially dangerous situation given the intense heat and humidity in the tropical islands.
...
Poorer communities—especially in the Asia-Pacific region—are especially vulnerable to natural disasters: Yutu went on to kill at least 25 people in the Philippines, where 127 people had died as a result of Typhoon Mangkhut only weeks earlier. In addition, the Pacific islands are increasingly threatened by rising sea levels, warming ocean temperatures, and other climate-related changes.