2 months later, massive Canadian wildfire finally 'under control'



 Canada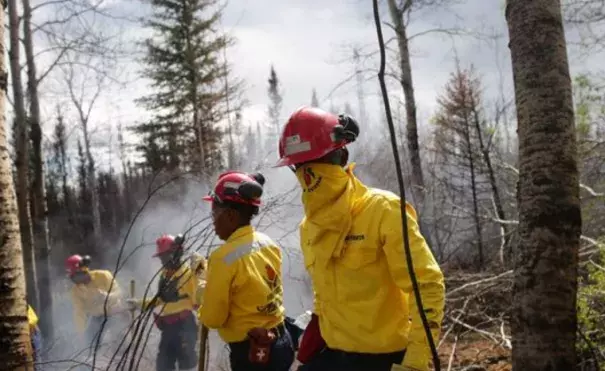 The "beast" is dead. The Fort McMurray wildfire — one of the costliest and most damaging wildfires in Canadian history — was officially declared "under control" Tuesday by provincial officials.
The fire started May 1 near Fort McMurray, Alberta, and soon roared into the city, forcing 80,000 residents to flee in what was the biggest fire evacuation in Albertan history.
Though it's under control, the fire could burn for another year in some areas, the Alberta Agriculture and Forestry department said.
While the cost has not been totaled yet, the fire will "probably" be Canada's all-time most expensive wildfire to fight, said Marc Mousseau of the Canadian Interagency Forest Fire Centre.
The number of structures burned — 2,400 — could also be a Canadian record, he said. But at 2,300 square miles burned — roughly the size of Delaware — it was not the biggest wildfire in Canadian, or even Albertan, history, Mousseau said