Forest Fires Can Heat Up the Whole Planet
,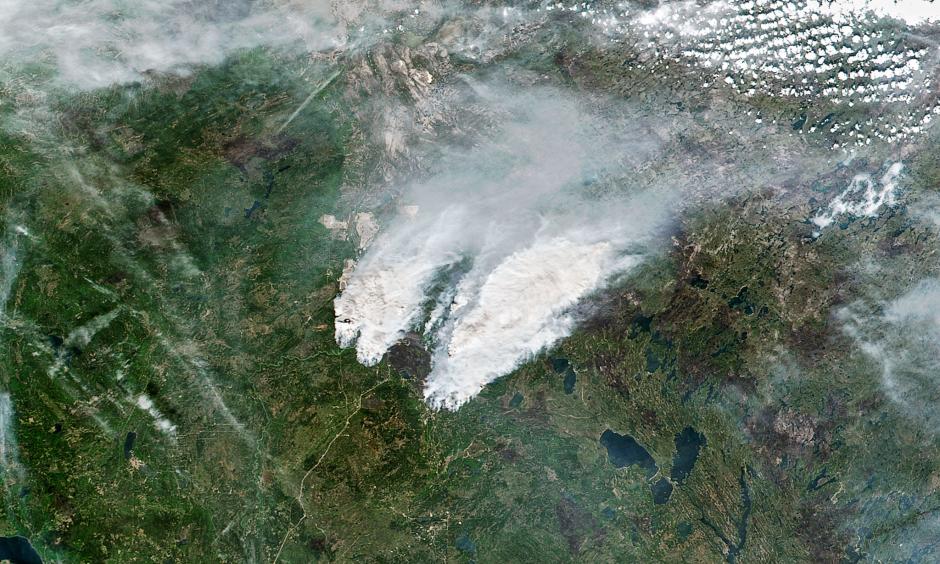 A monster forest fire that began in early May is still burning in Canada's vast, isolated north woods. That may seem of little consequence to anyone other than the 88,000 residents of Fort McMurray forced to flee as the blaze swept into the northern Alberta city.
Yet large fires like these matter immensely to the rest of the planet.
Fires so intense that they consume millions of acres of trees and scorch the soil on the forest floor have become the kind of extreme disruptors that are remaking the boreal forest and transforming its role as one of the world's great protectors against global warming...
Climate change is playing out twice as fast in the boreal forest than it is on the rest of the planet. Permafrost is thawing, and vegetation is changing as climatic zones migrate north faster than trees can adapt.
Already, dramatic change can be glimpsed from space: The tundra is turning green, while the boreal forest is turning brown.
Some scientists predict the boreal forest may reach a disastrous—and irreversible—tipping point this century and shift from carbon storehouse into a major source of greenhouse gas emissions. Others contend that the tipping point has already been reached