2019 Mississippi River Flood the Longest-Lasting Since the Great Flood of 1927 in Multiple Locations
Davenport, IA
New Boston, IL
Keithsburg, IL
Burlington, IA
St. Louis, MO
Baton Rouge, LA
,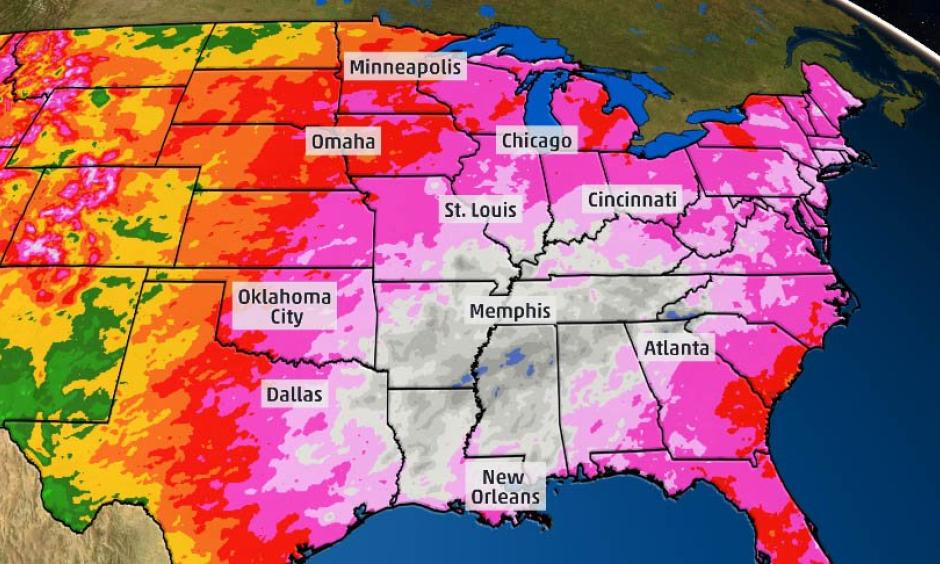 Mississippi River flooding has been ongoing for three months or longer in some locations, making it the longest-lasting flood there since the Great Flood of 1927, the worst flood in modern history on the lower Mississippi River.
In Baton Rouge, Louisiana, the river first rose above flood stage in the first week of January, and has been above that threshold ever since, a record-long stretch that could extend well into June, topping the longevity record from 1927.
The Bonnet Carré Spillway, about 27 miles upriver from New Orleans, had to be used for the 13th time in its history and the first time in consecutive years. It's also the fourth time the spillway was used in a single decade – the most in its history.
...
Upstream, the Mississippi River went above flood stage in Vicksburg, Mississippi, on Feb. 17, and has remained in flood ever since. The National Weather Service said this is the longest continuous stretch above flood stage since 1927at Vicksburg.
The Mississippi River at the Quad Cities of Iowa and Illinois observed its longest stretch above major flood stage on record. The river was in major flood stage for 51 consecutive days from March 23 through May 12. The previous record was 31 days from mid-April to mid-May 2001, according to the NWS.
Records for most consecutive days above major flood stage were also set at New Boston, Illinois; Keithsburg, Illinois; and Burlington, Iowa.
Where it joins the Mississippi River, the Ohio River at Cairo, Illinois, set a flood longevity record, as well, originally set during the spring 1973 flood.
...
More than 380 river gauges were reporting levels above flood stage on Wednesday. Of those, 29 gauges reported major flooding, 145 moderate flooding and 208 minor flooding.
The various-colored dots on the map indicate river gauges that were reporting levels above flood stage on May 22, 2019.
The 12 months spanning May 2018 through April 2019 were the wettest year-long period in the United States in records dating back to 1895, according to the monthly U.S. climate summary issued May 8 by the NOAA's National Centers for Environmental Information.
Since the start of 2019, much of the lower Ohio and lower Mississippi valleys have picked up more than 2 feet of rain. Isolated spots have even received over 40 inches of rain, as seen in the light blue shadings in parts of northern Mississippi and southeastern Arkansas in the estimated precipitation map below.
Estimated precipitation from Jan. 1-May 21, 2019, is shaded on the map in various colors, indicated by the map legend.