600 people are still missing in the Bahamas weeks after Hurricane Dorian



 Bahamas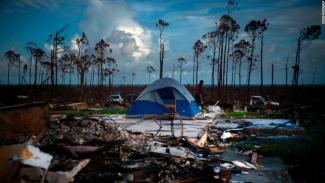 Nearly a month after Hurricane Dorian pulverized part of the Bahamas, officials say there are still 600 people missing.
Bahamian Prime Minister Hubert Minnis said Friday the number of those missing has significantly dropped in the past weeks and the death toll has risen.
Earlier figures released by the government indicated that about 1,300 people were unaccounted for. The official death toll across the Bahamas stands at 56, Minnis said.
Dorian flattened homes after it made landfall Sept. 1, leaving thousands with no power, running water and a widespread damage similar to a war zone.