Above-normal 2016 hurricane seasons



 Cuba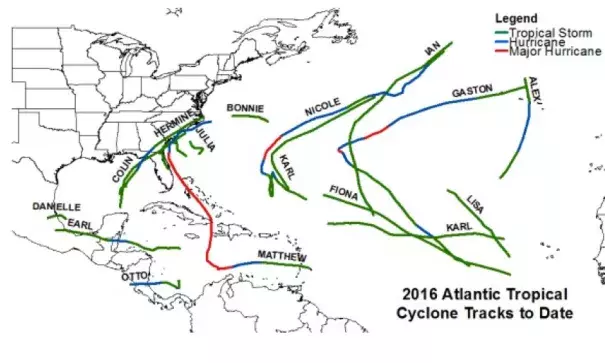 The Atlantic, eastern Pacific and central Pacific 2016 hurricane season have officially ended on November 30, and NOAA scientists said all three regions saw above-normal seasons.
For the Atlantic, this was the first above-normal season since 2012 with 15 named storms during 2016, including 7 hurricanes:
3 of them became major hurricanes: Gaston, Matthew and Nicole.
According to meteorologist Philip Klotzbach of the CSU, Matthew has generated the most Accumulated Cyclone Energy this season (48.5) and had many other meteorological achievements. It was followed by Nicole (25.6) and Gaston (24.6).