Tropical Storm Otto Nears Hurricane Strength; Forecast to Make Very Rare Thanksgiving Hurricane Central America Landfall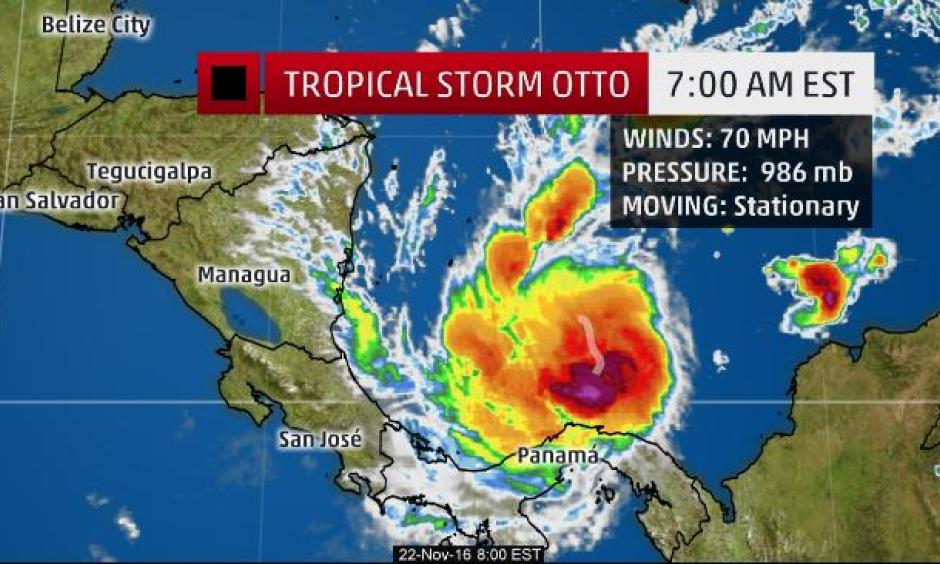 Otto is near hurricane strength in the Caribbean Sea.
Otto will landfall in either Nicaragua or Costa Rica as a hurricane on Thanksgiving Day.
Heavy rain, flooding and mudslides are the greatest concerns for Central America.
This could be a record latest-in-season hurricane landfall in Nicaragua.
Otto could be the first hurricane landfall in 174 years of records in Costa Rica.