Has the Atlantic Basin Seen Its Last Named Storm of the 2016 Hurricane Season?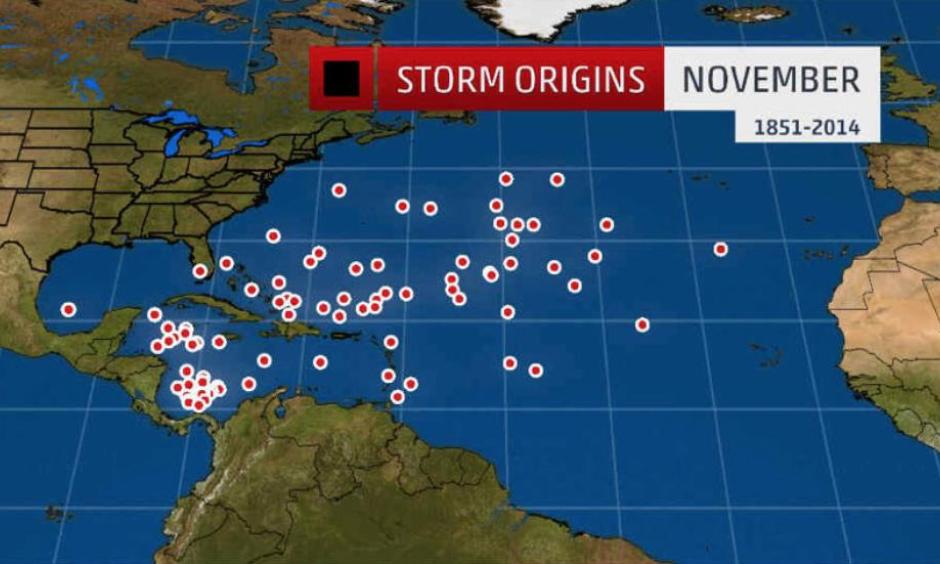 The Atlantic hurricane season ends on November 30, but is it already over?
As waters cool farther north and east, and upper-level winds strengthen, the area where tropical cyclones can form shrinks.
In November, tropical cyclones typically form where the waters are warmest. This typically is in the western Caribbean Sea, where you see two clusters of storm origins below.
Although the Gulf of Mexico and Bay of Campeche stay relatively warm, the jet stream shifts south bringing with it cold fronts. The environment tends to become increasingly hostile due to stronger wind shear, dry air intrusions and cooler air.
Occasionally, tropical systems can spin off of one of these decaying fronts in the western Atlantic or Caribbean.
According to NOAA's best track database, there have been 36 Atlantic tropical cyclones of at least tropical storm strength in November from 1950 through 2015. Twenty of those became hurricanes.
In the period of record from 1851 to 2014, no tropical storm or hurricane has impacted the western Gulf Coast from Texas to Mississippi.
To the southeast, systems that do develop across the Caribbean Sea can gain some organization, as the area has supported such late-season hurricanes as Kate in 1985 and Michelle in 2001. The former became the latest landfalling hurricane in Florida's history on November 21.
Since 1851, Florida has been impacted by eight tropical storms and hurricanes in November. The only other states with more than one November impact were also in the Southeast: Alabama, Georgia and North Carolina.
Typically, November tropical systems follow upper-level flow and cold fronts northeastward into the Atlantic Ocean.
In 2015, Hurricane Kate was an early-November oddity, forming from a tropical wave that first soaked the Lesser Antilles, then becoming the farthest north hurricane so late in the season on record north of Bermuda.