Alaska tundra has become a carbon emitter rather than carbon sink, study finds
by
Arctic Now via Alaska Dispatch News
,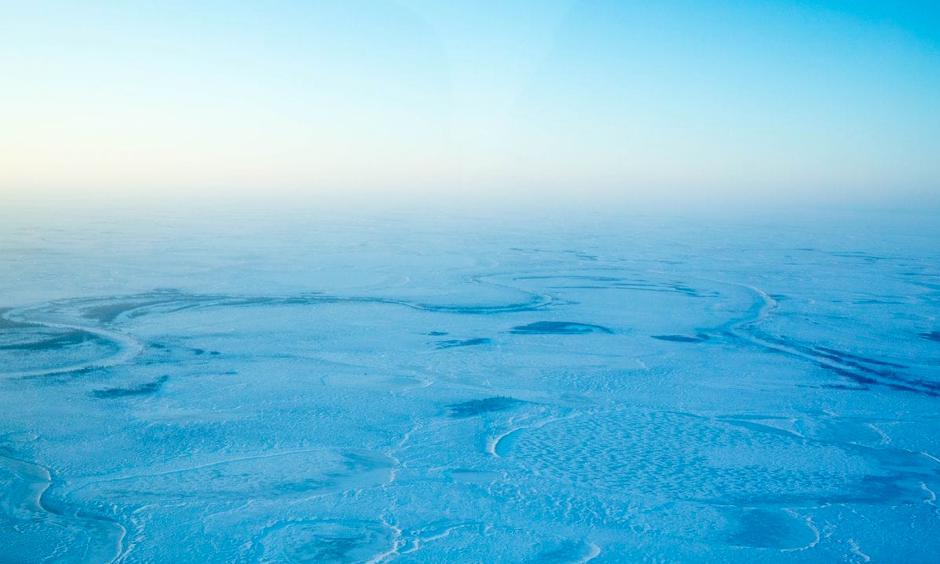 The tundra of Alaska and other Arctic regions once soaked up atmospheric carbon and locked it in the frozen ground, reducing the amount of earth-warming greenhouse gas in the air. Now, thanks to later-arriving winters, warmer summers and other effects of climate change, the treeless terrain is becoming a source of atmospheric carbon and emissions from it are accelerating, new research shows.
The big change is in the late fall and early winter, according to a study sponsored by NASA and the National Oceanic and Atmospheric Administration and published Monday in the Proceedings of the National Academy of Sciences.
On Alaska's North Slope, the loads of carbon dioxide emerging from the ground in the October-to-December season have increased by about three-quarters from what they were in the mid-1970s, the scientists found.
...
"We believe we're seeing a changeover from the Arctic tundra ecosystems from being long-term carbon uptakes or sinks and switching to being carbon sources," study co-author Charles Miller of NASA's Jet Propulsion Laboratory at California Institute of Technology said in an interview.
More carbon dioxide coming into the air from the Earth has the effect of creating more warming through the greenhouse effect, thus feeding into a warming loop, the authors said.