'Angry summer' breaks 205 weather records in 90 days



 Australia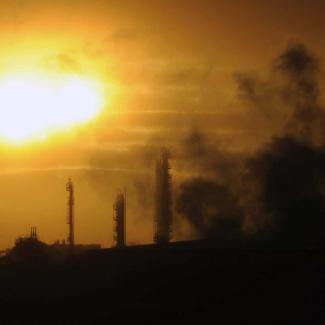 The summer of 2016/17 has been dubbed the 'angry summer' by climate scientists who've been investigating just how extreme things got.
They've found that during a 90-day period, 205 weather records were broken.
Professor Will Steffen is a scientist with the Climate Council of Australia, and the lead author of the report Angry Summer 2016/17: Climate Change Supercharging Extreme Weather, released today.
"If you look at the east of Australia, particularly New South Wales and Queensland, the records that have really been tumbling there are high temperatures, heatwave type records," Professor Steffen said.
"Over in the west in Perth and up in the Kimberley in the north-west, they've been setting extreme rainfall records, so we've seen extremes of all types across the continent in the past three months.
Sydney had its hottest summer on record, and the regional NSW town of Moree had more than 50 consecutive days of temperatures of 35 degrees Celsius or above.
In Brisbane, the city recorded its hottest summer on record, in terms of mean temperature, while the town of Maryborough had a record 23 summer days of at least 35C.