Antarctica logs hottest temperature on record with a reading of 18.3C



 Antarctica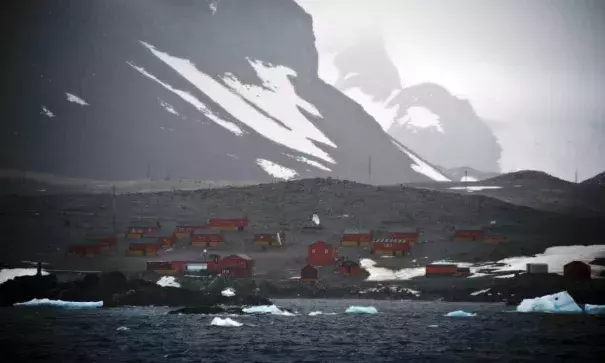 Signals Summary: Global warming is increasing temperatures across the globe, including in Antarctica, where ice sheet and glacier melt are greatly contributing to sea level rise.
---
Article Excerpt: Antarctica has logged its hottest temperature on record, with an Argentinian research station thermometer reading 18.3C, beating the previous record by 0.8C.
The reading, taken at Esperanza on the northern tip of the continent's peninsula, beats Antarctica's previous record of 17.5C, set in March 2015.
...
Antarctica's peninsula – the area that points towards South America – is one of the fastest warming places on earth, heating by almost 3C over the past 50 years, according to the World Meteorological Organization. Almost all the region's glaciers are melting.
The Esperanza reading breaks the record for the Antarctic continent. The record for the Antarctic region – that is, everywhere south of 60 degrees latitude – is 19.8C, taken on Signy Island in January 1982.
...
"The reading is impressive as it's only five years since the previous record was set and this is almost one degree centigrade higher. It's a sign of the warming that has been happening there that's much faster than the global average.
"To have a new record set that quickly is surprising but who knows how long that will last? Possibly not that long at all."
...
He [Prof James Renwick, a climate scientist at Victoria University of Wellington] said there were complex weather patterns in the area, but the Esperanza reading was likely a combination of natural variability and background warming caused by rising levels of greenhouse gases in the atmosphere.
He said: "The reason the peninsula is warming faster than other places is a combination of natural variations and warming signals."
...
Dr Steve Rintoul, a leading oceanographer and Antarctic expert at CSIRO, said: "This is a record from only a single station, but it is in the context of what's happening elsewhere and is more evidence that as the planet warms we get more warm records and fewer cold records."