Arctic outbreak may have toppled nearly 400 records, but over the long term warm records rule



 United States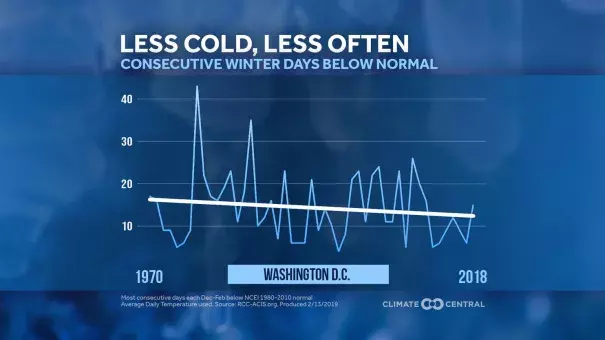 There is a growing body of evidence showing that climate change could actually make frigid waves of Arctic air more common, and we are currently seeing this in the central and eastern U.S.
---
The frigid air that invaded the United States from the Arctic during the past week has tied or broken nearly 400 cold-temperature records, including all-time November records, across a broad swath of the country.
Yet over the long-term, data shows cold outbreaks of this severity are becoming a rarity, as warm-temperature records outpace their cold counterparts by an increasingly large margin. Nationwide, warm records have been outpacing cold by a 2-to-1 margin so far this decade, whereas in a relatively static climate, one would expect that to come out about evenly over the long term.
The findings are consistent with what would be expected in a climate that is warming due to increasing levels of greenhouse gas emissions from burning fossil fuels, such as coal and oil, for energy.
...
The Climate Central analysis is backed up by the National Climate Assessment, the latest of which was released in 2018 and found that across the United States, "Heatwaves have become more frequent … since the 1960s, while extreme cold temperatures and cold waves are less frequent." It projected these trends to continue, with an increase in heat-related fatalities likely to outpace any decrease in cold weather fatalities.