Atlantic Has Three Tropical Cyclones at Once for First Time in Nearly Three Years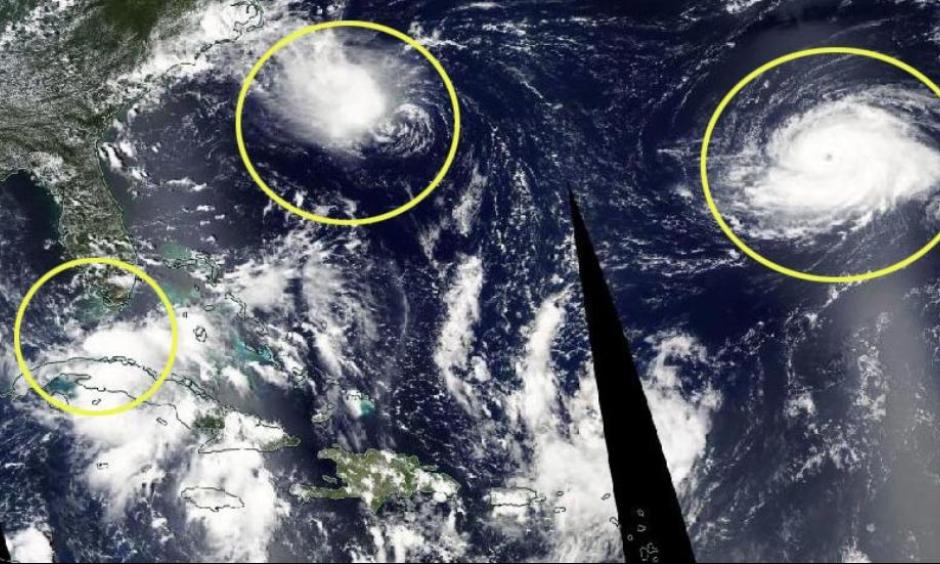 For the first time in nearly three years, the Atlantic basin has three tropical cyclones active at the same time.
As of Monday morning, the three tropical cyclones are Tropical Depression Nine in the southeast Gulf of Mexico, Tropical Depression Eight to the east of North Carolina, and Hurricane Gaston in the Atlantic Ocean.
The last time the Atlantic had three tropical cyclones active at once was Sept. 13, 2013, according to Dr. Phil Klotzbach, a tropical scientist at Colorado State University. On that day, Tropical Storm Ingrid was soaking eastern Mexico while Gabrielle and Humberto were in the Atlantic.
It's not uncommon to have multiple tropical cyclones active in the Atlantic simultaneously during the busiest part of the season, typically August into October. Records show that every year from 1998-2013 had three active tropical cyclones at once in the Atlantic during some point in the season.
In fact, twice in history there were four hurricanes in the Atlantic at the same time. That occurred on Aug. 22, 1893 and Sept. 25, 1998.
Dry air and wind shear are partially the reasons that the 2014 and 2015 seasons did not have three tropical cyclones at once.
Only eight Atlantic tropical cyclones formed in 2014 due to those factors. The 2015 season had more tropical cyclones with 11 total, but many were short-lived, and therefore made it more difficult from them to overlap with each other