Barry Makes Landfall over South Central Louisiana
,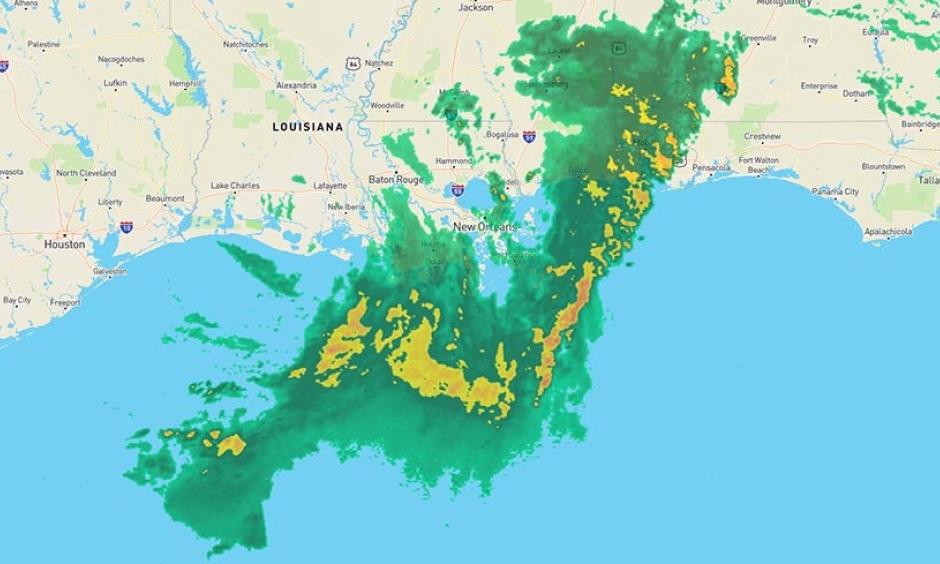 Barry was upgraded to minimal hurricane status at 11 am EDT Saturday, with top sustained winds of 75 mph. Barry's winds were estimated in the 69-75 mph range by the NEXRAD Doppler radar at Slidell, LA, and a station at Eugene Island reported sustained winds of 71 mph with a gust to 85 mph.
...
Barry's storm surge was nearing its peak on Saturday morning, with levels near 5' along the south-central coast of Louisiana. The Louisiana State University storm surge viewer for Barry showed that the highest surge from Barry as of 10 am CDT Saturday was 5.9' at LAWMA-Amerada Pass in south-central Louisiana.