Tropical Storm Barry forms over Gulf, expected to make landfall as a hurricane
,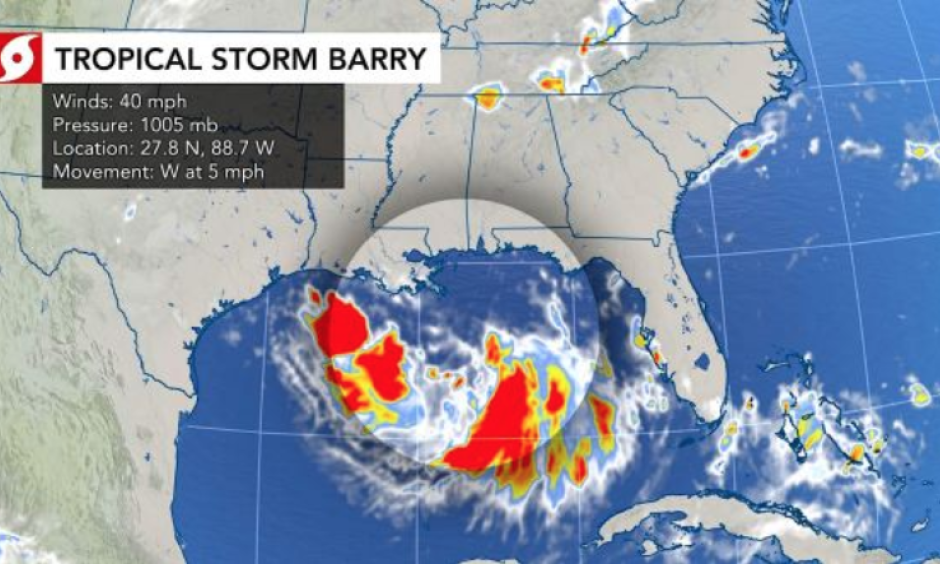 Hurricane watches have been issued, a state of emergency has been declared in Louisiana and mandatory evacuations have been ordered in some places as Tropical Storm Barry formed over the Gulf of Mexico on Thursday morning.
The National Hurricane Center (NHC) declared Barry the second named storm of the Atlantic hurricane season with maximum sustained winds of 40 mph and moving west at 5 mph.
...
The storm will arrive after 6-10 inches of rain deluged New Orleans, which is below sea level, causing a flash flood emergency Wednesday. The drainage system could not keep up with rainfall of 2-3 inches per hour that fell at times, resulting in serious street flooding and numerous high-water rescues.