Publication Date October 9, 2017

California Fires Kill at Least 10 and Destroy 1,500 Buildings



 United States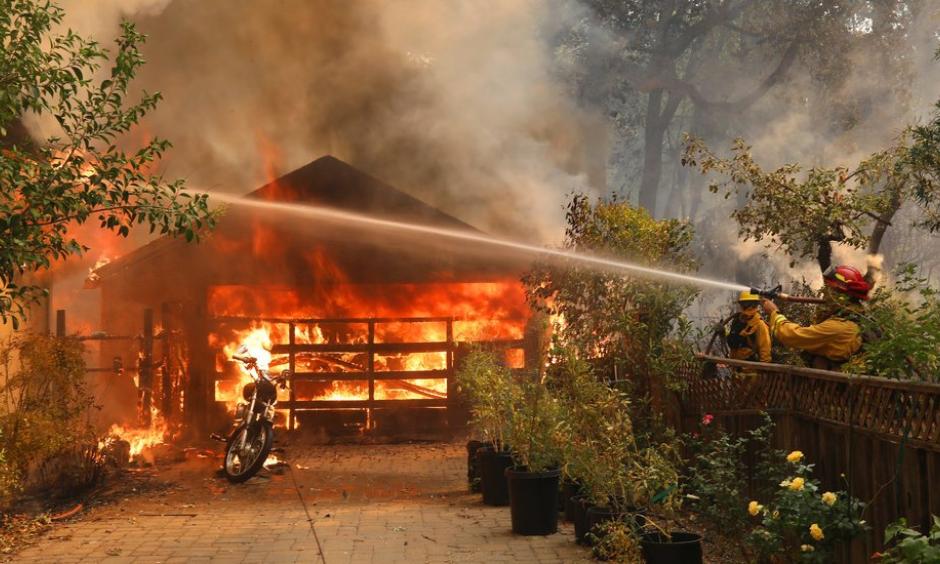 Fast-moving wildfires raged across Northern California on Monday, killing at least 10 people, sending well over 100 to hospitals, forcing up to 20,000 to evacuate and destroying more than 1,500 buildings in one of the most destructive fire emergencies in the state's history.
Firefighters were battling blazes in eight counties, officials said.
...
Gov. Jerry Brown issued emergency proclamations for Butte, Lake, Mendocino, Napa, Nevada, Orange, Sonoma and Yuba Counties, saying the fires had damaged critical infrastructure and threatened thousands of homes. He also asked President Trump to declare a major disaster.
"This is really serious. It's moving fast. The heat, the lack of humidity and the winds are all driving a very dangerous situation and making it worse," the governor said at a morning news conference. "It's not under control by any means. But we're on it in the best way we know how."
...
The fires began at about 10 p.m. Sunday and were fanned by wind gusts of more than 50 miles an hour, Ms. Upton said. The causes remained under investigation on Monday afternoon.
The worst fires in Northern California tend to hit in October, when dry conditions prime them to spread fast and far as heavy winds, known as north winds or diablo winds, buffet the region.
Ms. Upton said that conditions were critically dry, given the lack of moisture in the air and the buildup of grass, brush and trees.
"Combined, that's a recipe for disaster," she said.