California Rain Triggers Evacuations, Mudslides; Woman Rescued from Sausalito Home



 United States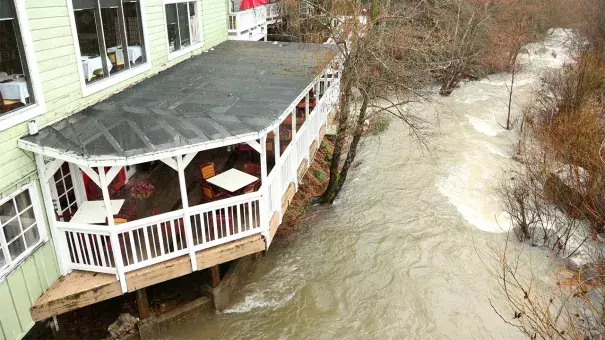 Heavy rain tapping into an atmospheric river is causing widespread flooding, travel woes, mudslides and debris flows in California.
More than 124,000 customers were without power in the Golden State Thursday morning because of a combination of winter weather and impacts from the warm side of Winter Storm Nadia, PowerOutage.us reported.
Early Thursday, a woman was rescued from her Sausalito home after it slid "some distance" down a hill and crashed into another one, according to NBC Bay Area.
The woman was "pinned within the debris in her home" and was "encased in mud," Capt. Doug Paterson with the Southern Marin Fire Protection District told the news station. Rescuers saw her hand and pulled her her to safety, Paterson said.
The report said the woman was talking and thanking her neighbors after she was rescued and is expected to make a full recovery.
...
Tim Suber told the Associated Press he has lost count of the number of times he has had to evacuate from his Lake Elsinore home because of storms that have hit Southern California since last summer's devastating wildfire that scorched more than 36 square miles.