California Today: Flood Report
,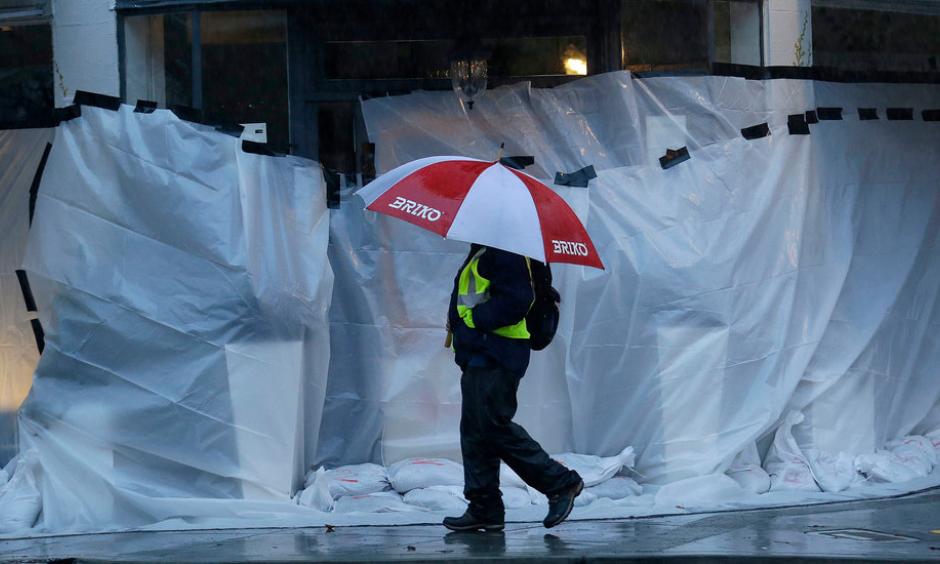 At least a dozen rivers were forecast to rise above flood stage by midday Monday. (See videos posted online Sunday of raging waterways, including the Cosumnes River, southeast of Sacramento; the Napa River near St. Helena; and the south fork of the Yuba River in the Tahoe area.)
The authorities reported at least three deaths possibly linked to the storm, all in the Bay Area: a woman struck by a falling tree while out on a walk, a motorist involved in a crash on Interstate 880 in Fremont, and a man whose taxicab was submerged in water near Oakland's main airport.
Water and mud made many roads impassable, and thousands of people were without electricity.
Reports suggested dozens of trees had been uprooted by ferocious winds. Among them was a treasure: the Pioneer Cabin Tree, also known as the tunnel tree, a giant sequoia that drew visitors at Calaveras Big Trees State Park.
In a state withered by five years of drought, the drenching of recent days and weeks has made it tempting to wonder if we're at a turnaround.
But water officials are not making that leap. Much depends on the resilience of the Sierra Nevada snowpack, which acts as California's largest water storage facility by replenishing depleted rivers and reservoirs after the winter.
The latest data showed the snowpack's depth roughly equal to its historical average, an encouraging sign. But those gains could be threatened if warm weather melts it too soon.
And while Northern California has seen copious precipitation since the fall, other parts of the state — notably, in the San Joaquin Valley and the Central Coast — remain severely parched.
"Where the drought impacts are strongest, they're not seeing the bulk of this precipitation," said Michael Anderson, the state climatologist. "So location matters."