Publication Date April 28, 2020

California Virus War Slams Into Its Other Crisis: Wildfires



 United States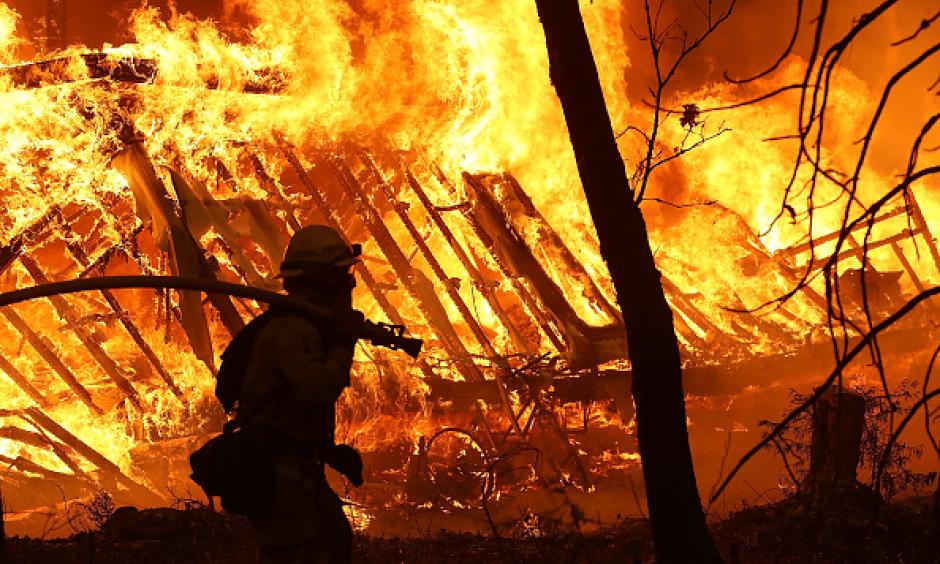 Climate Signals Summary: Climate change is increasing the size, frequency, and intensity of wildfires in California by causing hotter temperatures and drier conditions.
---
Article Excerpt: A crisis California didn't foresee -- the Covid-19 pandemic -- is complicating preparations for one that arrives with a vengeance every year.
With wildfire season on the horizon, state officials have ordered prevention efforts to proceed after rains have tapered off and before the heat of summer. But work is progressing slower than usual as firefighting agencies and electric utilities institute new practices to keep employees safe.
...
The result is California faces more challenges than ever to stave off deadly wildfires that have grown fiercer by the year as climate change and scant rain this season have turned the state yet again into a massive tinderbox.
...
Northern California has been particularly gripped by dry weather. As of April 23, 58% of the state was abnormally dry, compared to 6% a year ago. Nearly 36% is stricken with drought, whereas last year California ended its rain and snow season without a single county in that category, according to the U.S. Drought Monitor.

Already this month, a handful of small grass and brush fires have broken out in far northern California and in the San Francisco Bay Area. While relatively easy to contain, they serve as a warning of what could be another busy summer and fall for firefighters.
...
Last year's wildfire season in California, which began in May and ended in November, caused $80 billion in damage and claimed three lives.