Category 3 Hurricane Nicole Pounding Bermuda
,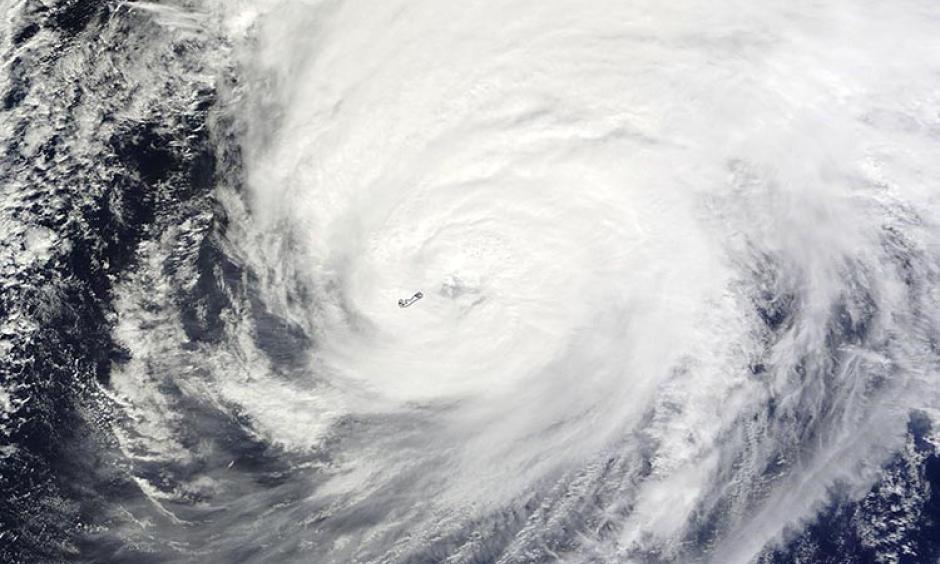 Category 3 Hurricane Nicole is pounding Bermuda after putting on an impressive round of rapid intensification that saw the hurricane top out as a Category 4 storm with 130 mph winds early Thursday morning. At 10 am EDT (11 am ADT) Thursday, satellite imagery and radar from the Bermuda Weather Service showed that the western edge of Nicole's large roughly 40-mile diameter eye was poised to move over the eastern end of the island by 11 am EDT. The northern eyewall of Nicole is the strongest part of the storm, and Bermuda began taking a wicked pounding from this powerful northern eyewall beginning around 9 am EDT. The Bermuda airport is located on the east end of the island, and at 9:55 am EDT measured sustained winds of 77 mph (10-minute average), gusting to 104 mph.
...
Nicole put on its rapid intensification burst as it passed over the near-record-warm waters of the subtropical North Atlantic, with sea-surface temperatures of 29°C (84°F)— roughly 2°C above average. Given the warm waters and light wind shear the storm had, rapid intensification was not a big surprise, but Nicole's rapid intensification from a tropical storm on Tuesday morning to a Category 4 hurricane Wednesday night was not anticipated by our top three intensity models—the HWRF, SHIPS and LGEM. The Tuesday morning runs of these models all predicted that Nicole would be a Category 1 hurricane at the time of its closest approach to Bermuda on Thursday morning. NHC did go higher in their Tuesday morning intensity forecast, calling for Nicole to be a Category 2 storm by Thursday morning, but their intensity forecast fell far short of predicting the actual rapid intensification that occurred. A similar situation occurred for Hurricane's Matthew's rapid intensification from a tropical storm to a Category 5 hurricane in the Caribbean, which was poorly forecasted by the intensity models and NHC. Hurricane intensity forecasting still has a long ways to go, unfortunately.