Climate connections to Fort McMurray fire
,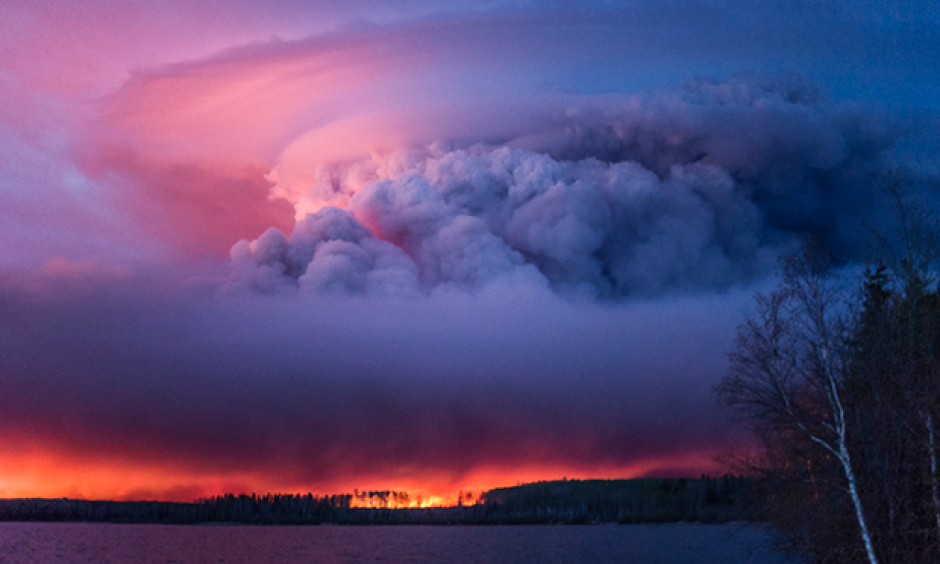 As one would imagine, several fire-friendly atmospheric and ground conditions had to come together to produce such a gargantuan fire. First, drier-than-average conditions dating to last summer have left ample amounts of dry timber as fuel for any developing inferno. Second, the below-average amounts of precipitation later manifested itself as an early snow melt, as rising spring temperatures melted the remaining snow. Third, dry air along with well above-average spring temperatures helped dried out vegetation recently released from winters grip.
In fact, temperatures in Fort McMurray set daily record highs on May 3 and 4, as temperatures reached around 90°F, a temperature usually seen a handful of times a year during the dog days of summer in July and August. On average, temperatures reach only the upper 50s during this time of year...
Natural Resources Canada states that the annual amount of forest in northwestern boreal areas burned by wildfires has consistently increased over the second half of the 20th century, with some of that increase due to climate change. Rising temperatures due to the climate change also are more likely to lengthen wildfire seasons across northern North America as snow melts earlier during the spring.
As such, fire-prone conditions are expected to continue to increase in Canada in the future due to climate change. According to Natural Resources Canada, the area burned by the end of this century could be double compared to amounts burned recently. In January, a study published in the journalClimatic Change looked at results from three climate models and three future greenhouse gas emission scenarios and found a future with drier fuels (drier wood, grass, leaves, etc) and a higher frequency of fire weather days for Canada