Congressman visits king tide flooding in Fort Lauderdale to call for environmental investment
Las Olas Cir, Fort Lauderdale, FL
by
South Florida Sun-Sentinel
,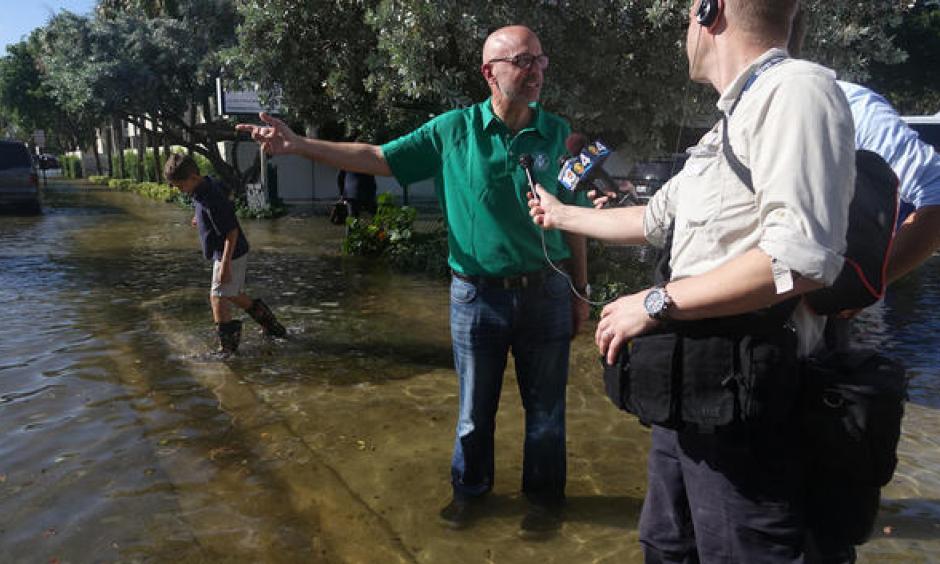 Salt water from the king tides quickly flooded the streets of the Las Olas Isles neighborhoods on Monday morning. 
The water, which in the deepest areas was close to a foot deep after the 9:41 a.m. high tide, brought mullet fish into the streets as the Intracoastal Waterway rose above residents' boat docks in the Las Olsas Isles neighborhoods. 
Standing just off SE 25th Ave., Congressman Ted Deutch (D-FL) said he was surprised by how swiftly the water poured out of the storm drains to deluge the street and sidewalks. As the water completely covered his shoes, he said he'd know to wear boots next time.
"If standing in this water on a beautiful South Florida morning doesn't tell us it's time to start investing in environmental infrastructure to protect our communities, then I don't think anything will," Deutch said.
Accompanied by other public officials as well as academics from Florida Atlantic University and others who live and work in the areas affected by king tides, Deutch said a number of factors, including climate change and sea level rise, are contributing to more severe king tides.