King Tide Flooding Brings Pleas For South Florida Climate Change Plan, Funding
,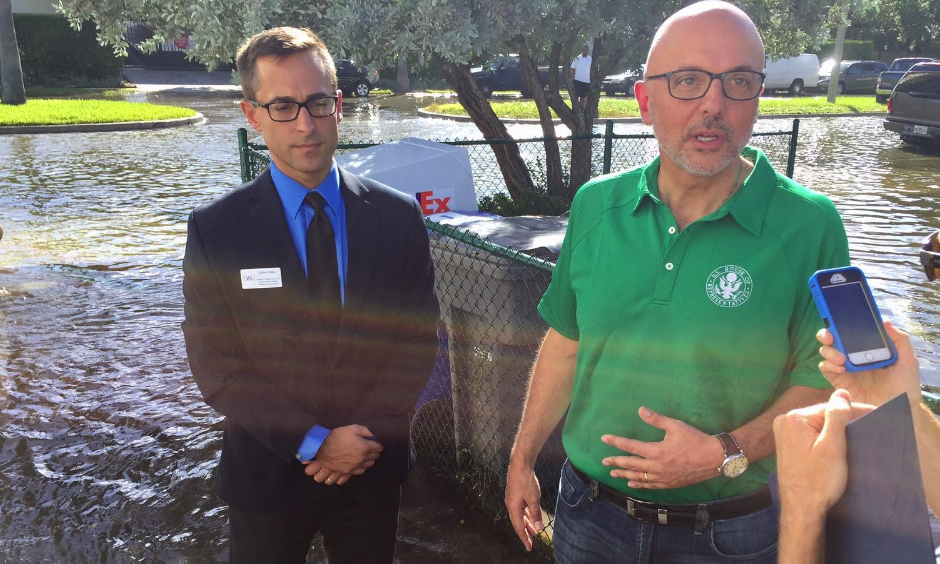 This has been one of those weeks in South Florida when there's a lot of water in the streets, even when the sun's out. It's a King Tide week. Business people, scientists and local officials got together in a Fort Lauderdale conference room with the water rising outside the building to talk about the problem.
Realtor Julie Jones says it's one of the first things her buyers ask now: does the property flood during the king tides?
The days of just smiling sweetly and saying, "Oh no, it's not a problem," are clearly gone as you're going to see this morning, she said.
Jones says buyers will often view historical images using Google Earth -- zeroing in on their prospective neighborhood. And according to real estate lawyer Ben Olive, they're wise to do it.
There are no specific cases that require a seller to disclose this kind of flooding to the buyer.
Olive says there's no legal precedent that says a seller must disclose to a buyer that a home floods during king tides.
There were two residents on the isles that said, "Hey, if I would have known this, I would not have purchased my home."
Banker Keith Costello said the region needs a pro-active plan to address the seasonal flooding.
It is going to get to a point where banks are not going to lend on properties that are affected by the king tide sea level rise, he said.