Death toll hits 72 as Peru's floods confirmed the worst for two decades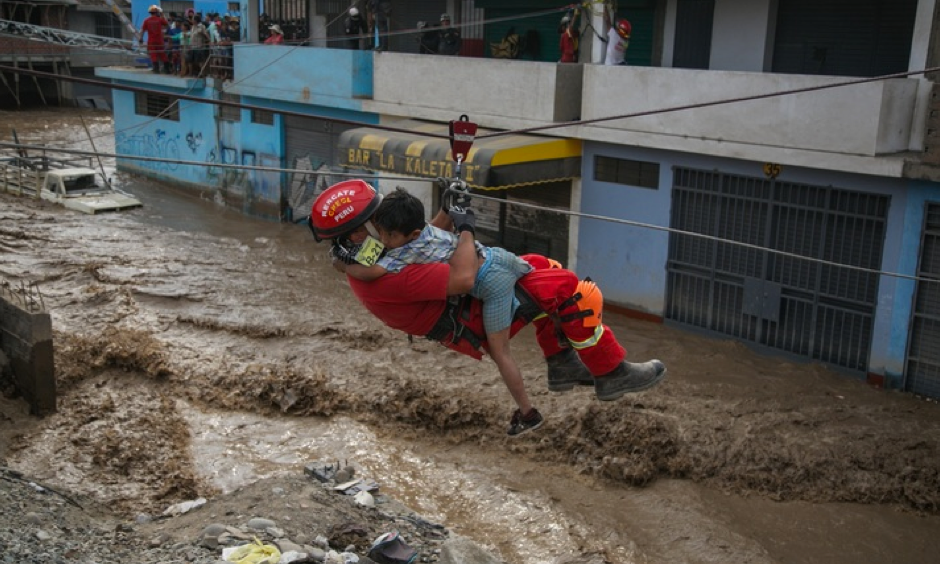 Prime Minister Fernando Zavala updated the number of dead from the flooding to 72 since the beginning of the year.
The highly unusual rains follow a series of storms that have struck hard along Peru's northern coast, with voracious waters inundating hospitals and isolating some small villages.
The storms are being caused by a warming of Pacific Ocean surface water. They are expected to continue for another two weeks, with the disaster affecting more than half the nation.
Peru's government said 374 people were killed in 1998 during a similar period of massive rains and flooding blamed on the El Niño climate pattern.