'Dice was really loaded' for wildfires exploding in California, experts say



 United States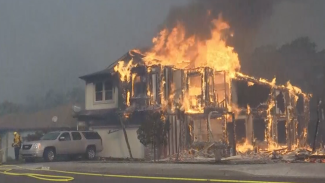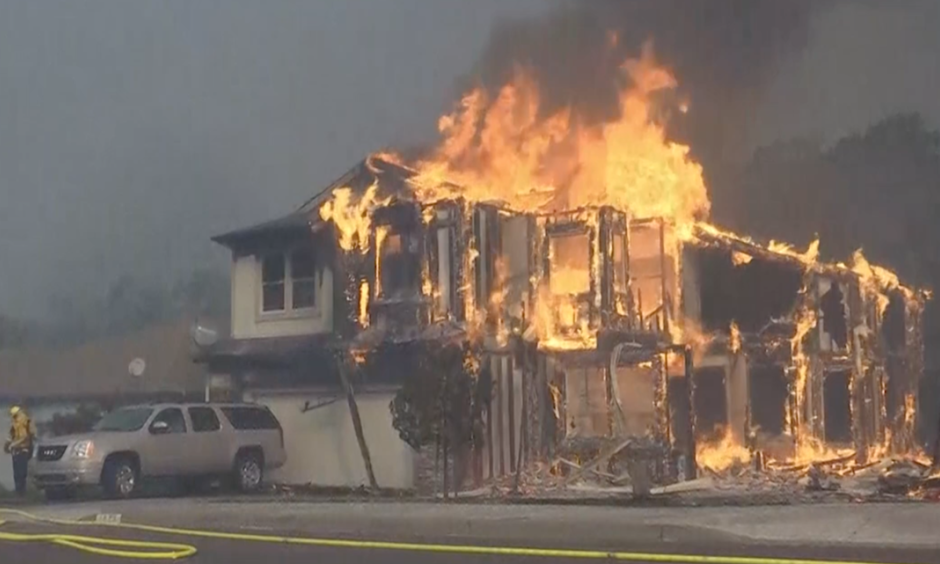 A cascade of extreme weather events fed Northern California's wildfires that exploded Sunday: Unusually high winds blew flames through unusually dense and dry vegetation, which sprung up following last winter's heavy rains and then were toasted by months of record hot temperatures.
"The dice was really loaded because of the big wet winter," said Park Williams, a California native and a research scientist at the Lamont-Doherty Earth Observatory at Columbia University. "That set up the West with a lot of fuel to burn, and this summer has been exceptional in terms of dryness."
Scientists such as Williams say California is especially prone to wildfires, in part because of the state's dense population, which makes it easy for sparks to be ignited and turn into raging fire storms. But this week's blazes also show the fingerprints of climate change, he said, a harbinger of what the West should expect in the years to come.
"The fingerprint is definitely there," said Williams, who last year contributed to a study on climate change's impact on western wildfires. "The connection between temperatures and fire is one we see again and again in the correlation analyses we do."
California's fire chief said he and other firefighters were stunned by the fury and speed of the blazes that erupted Sunday night. "We've raised the bar again in California just in terms of the conditions that we're facing and the destruction and devastation, " Cal Fire Chief Ken Pimlott said Monday.
The combination of a wet winter followed by extreme heat and dryness has caused record wildfires in many Western states, including Montana, where more than 1 million acres burned. The federal government estimates it spent more than $2 billion fighting wildfires nationwide this year.
In terms of U.S. acreage burned, nine of the 10 worst fire seasonsin the past 50 years have occurred since 2000, according to the National Interagency Fire Center. Foresters attribute part of that increase to past fire suppression policies, which have resulted in forest unnaturally thick with underbrush. But rising temperatures are also a factor.
Last year, Williams contributed to a study that found that human-induced climate change had doubled the area affected by western forest fires the last 30 years. The study, which appeared in the Proceedings of the National Academy of Sciences, concluded that higher temperatures and increased aridity caused an extra 16,000 square miles to burn beyond what would otherwise would have caught fire.
The study, led by John Abatzoglou of the University of Idaho, warned that western wildfires could increase exponentially in size with future expected warming.
Williams, who grew up in Folsom, Ca., cautioned that the 2016 study focused on wildfires in western forests, as opposed to those that erupt in grasslands and the "urban wildland interface," such as the outskirts of Santa Rosa.
He also said that California is particularly unique in that its large populations allows wildfires to ignite more frequently than they would otherwise. "Humans introduce a lot of chaos into otherwise natural fire events," he said.
Yet even in California, said Williams, climate change is compounding the risks of wildfires by extending the length of the fire season and adding to the intensity of droughts and heat waves. "I'm highly confident that the combination of dry fuel, extreme heat and climate change is a recipe for what we are seeing," he said.