Emergency crews rush to rescue people stranded in Nevada, California flooding
by
CBS News, Associated Press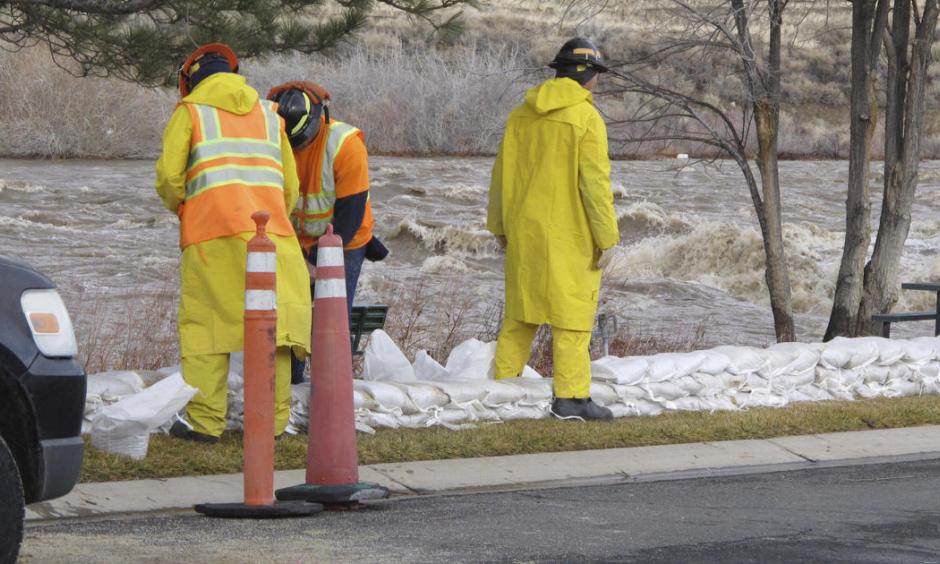 A week of heavy snow and rain in Northern California and Nevada has caused the worst flooding in a decade. Three people were killed near San Francisco.
Just north, the Russian River topped its banks today forced evacuations. Crews are worried that trees weakened by drought may come down, CBS News' Carter Evans reported.
Emergency crews in rescue boats and helicopters rushed to take advantage of a one-day break between storms Monday to rescue stranded people and assess damage after the heaviest rain in a decade overwhelmed parts of California and Nevada.

A weekend storm dumped more than a foot of water on parts of Northern California, forcing hundreds of people to evacuate and leaving thousands without power. The system raised rivers out of their banks and toppled trees, among them the fabled giant sequoia dubbed "Pioneer Cabin" that had a tunnel carved into its base more than a century ago. Another strong storm was bearing down on the region for Tuesday.

Such gaps between storms are "what saves us from the big water," Fire Chief Max Ming said in the Russian River town of Forestville, where rescuers launched rafts and used a helicopter to search for people cut off by rising water. "People hunker down and wait for it to get past."
The back-to-back storms that have hit California and Nevada since last week are part of an "atmospheric river" weather system that draws precipitation from the Pacific Ocean as far west as Hawaii. That kind of system, also known as the "pineapple express," poses catastrophic risks for areas hit by the heaviest rain.

"It's been about 10 years since we've experienced this kind of rainfall," said Steve Anderson, a National Weather Service forecaster. "We're getting a little bit of a break today, but we have another storm system arriving tomorrow that's not quite as potent but could still cause problems."
Parts of California's wine country in Sonoma County were among the hardest hit, with up to 13 inches of rain since Friday, Anderson said.

The Russian River in Sonoma rose to its highest level since 2006, spilling over its banks and into vineyards and oak groves. Schools and roads were forced to close across the area.

Avalanche concerns kept some California ski areas closed for a second day Monday in the Sierra Nevada.
...

Over the weekend, toppled trees also crashed against cars and homes and blocked roads in the San Francisco Bay Area. Stranded motorists had to be rescued from cars stuck on flooded roads. The city itself got just over 2 inches of rain.

A giant tree fell across a highway in Hillsborough to the south of San Francisco, injuring a driver who could not stop in time and drove into the tree. And a woman was killed Saturday by a falling tree while she took a walk on a golf course.

To the south near Los Angeles, commuters were warned of possible highway flooding and mudslides in hilly areas.
Mudslides kept road crews busy on the Pacific Coast Highway and Interstate 80, where it took Dave Wood and his crew 10 hours to clear the mess.

"It (mudslide)was five feet deep 80 feet wide and a 1,000 feet long," Wood told Evans.
Emergency workers in Nevada voluntarily evacuated about 1,300 people from 400 homes in a Reno neighborhood as the Truckee River overflowed and drainage ditches backed up.

The Russian River is prone to flooding, but this year's flood has been particularly worrisome because it threatened to topple trees weakened by six years of drought.

A flood warning for the Russian River was in effect, along with a high wind watch planned for Tuesday afternoon through Tuesday evening, Anderson said.