Ex-Dorian Slams Canada at Cat 2 Strength; Cat 3 Typhoon Faxai Pounding Tokyo
,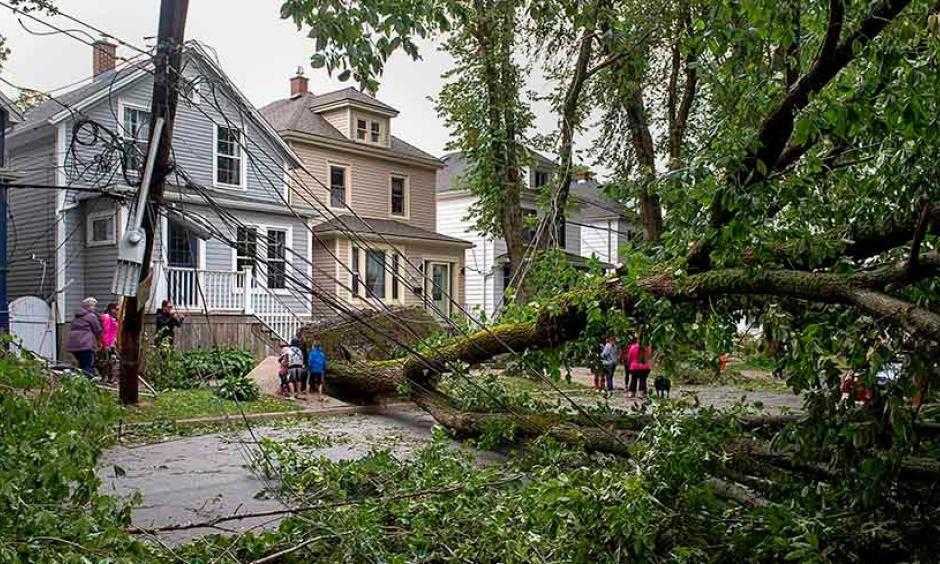 Dorian's powerful winds and storm surge caused extensive damage in Nova Scotia. According to Environment Canada, Dorian knocked out power to over 500,000 customers in the Canadian Maritime Provinces; 400,000 of these cases were in Nova Scotia—about 80% of the province--which may be their all-time record. Tree damage was very heavy, and a large construction crane in Halifax collapsed over a building during the storm (video here).
...
Serious coastal damage was reported due to a large storm surge, which reached near-record levels for Halifax Harbor. Along the east coast of New Brunswick, the surge reached record values for Lower Escuminac, and the surge at Shediac exceeded warning levels but was not a record.
...
According to the NOAA Historical Hurricane Tracks website, only four Category 2 or stronger hurricanes have made landfall in Canada since records began in 1851. The site does not list any ex-hurricanes that hit Canada with Category 2-strength winds. Dorian's landfall intensity of 100 mph winds is thus tied for the third-strongest winds of any hurricane or ex-hurricane to hit Canada.