Publication Date December 5, 2017

Fires, droughts and hurricanes: What's the link between climate change and natural disasters?



 United States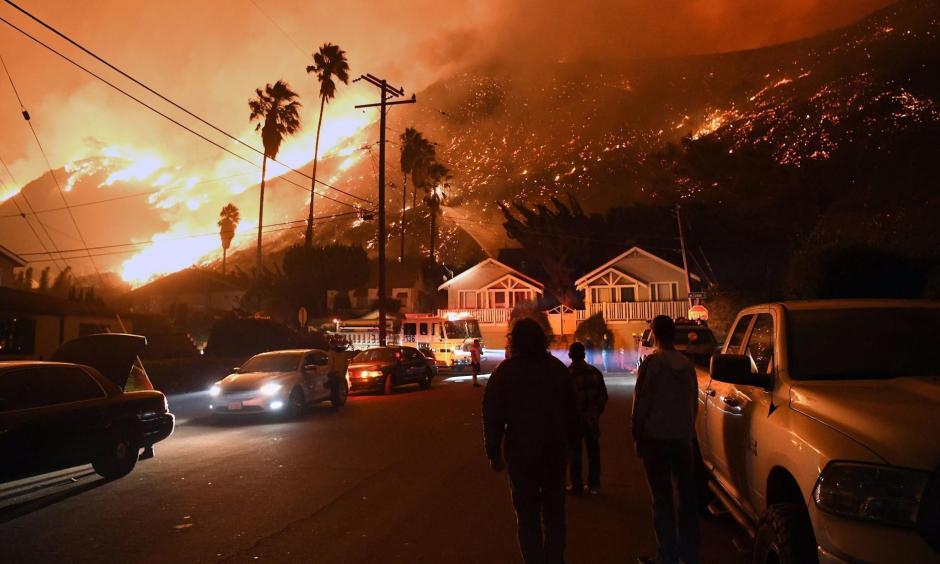 One of the most destructive fire seasons in California history keeps getting worse, with three wildfires driven by Santa Ana winds burning brush and homes in the Southland. At the other extreme, four hurricanes — Harvey, Irma, Maria and Nate — have made landfall in the U.S. this year, the first time in more than a decade that so many have done so.
Extreme events have been hitting the the country from all sides. To what extent does climate change influence them?
Here are a few ways researchers think that climate change's effects could play out.
Wildfires
READY TO BLOW: Global warming means less soil moisture on average, which means that stuff burns more easily. (Particularly if you're in a drought-stricken area with a lot of dead, dry trees, for example.)
"Fires tend to be associated with hotter drier weather, everything else being equal," said Benjamin Bond-Lamberty, an ecosystem ecologist with the Joint Global Change Research Institute, a collaboration between the Pacific Northwest National Laboratory and the University of Maryland in College Park. That's assuming, of course, that you have an ignition source and more tinder to burn.
ABOUT THAT TINDER: Climate change may also alter the ecosystems in ways that leave them more vulnerable to wildfire, Bond-Lamberty added. Take the mountain pine beetle. Researchers think the pine beetle used to be held in check in its natural environment thanks to frigid winters — but now, with warmer temperatures, it's been on a rampage, killing trees through the Rocky Mountains into the Pacific Northwest and Canada. That means more dead trees — which means more stuff that's ready to catch fire.
MOVING UP THE MOUNTAIN: As the average global temperature continues to rise, cold-loving trees like pines and spruces may need higher elevations to stay at the cooler temperatures they're adapted to survive in. Deciduous, leafy trees may end up taking their place, and they tend to be less flammable than their coniferous brethren, Benjamin Bond-Lamberty said.