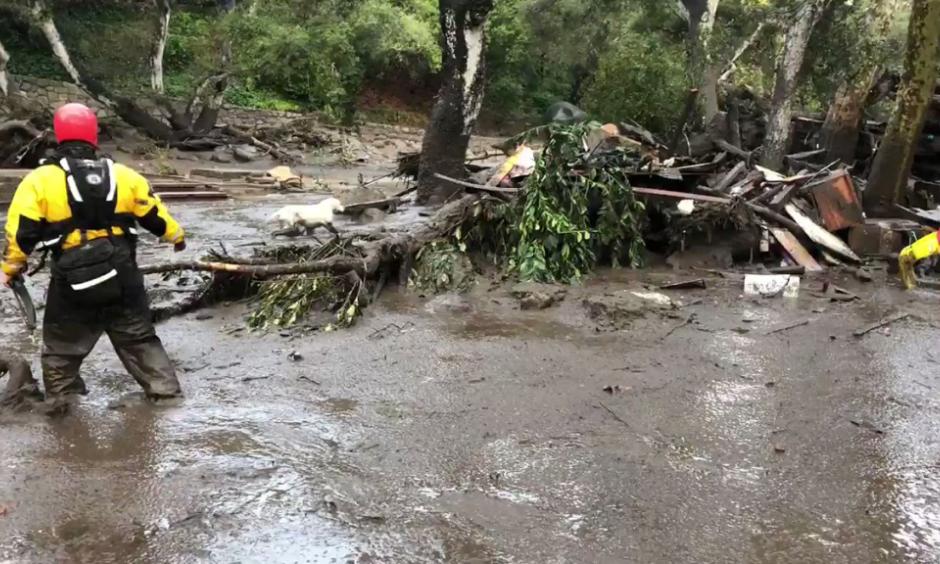 A deadly mudslide flowed through Southern California's wildfire-blackened land.
A rainstorm on Tuesday sent a waist-high flow of debris through Santa Barbara County that splintered homes, mired freeways, and killed at least five people, the Los Angeles Times reports.
A chain of weather-related disasters in California created the conditions that led to the mudslides. There was the four-year drought, followed by rains so heavy that officials had to evacuate an entire town beneath an eroding spillway. A flush of new plant growth burst out across the state after the rain — but green turned quickly to brown as summer baked the vegetation into tinder.
The last nine months were hotter and drier in Southern California than they'd been in over a century. Add a spark and howling winds, and you get the worst fires in California history. Now, heavy rain has fallen on the scorched land — without leaves to protect it, or living roots to hold it in place — leading to floods and mudslides.
As climate change intensifies, so do the extremes in weather. And California weather has been nothing if not extreme in recent years.