Flood leaves behind murky waters for residents moving forward
,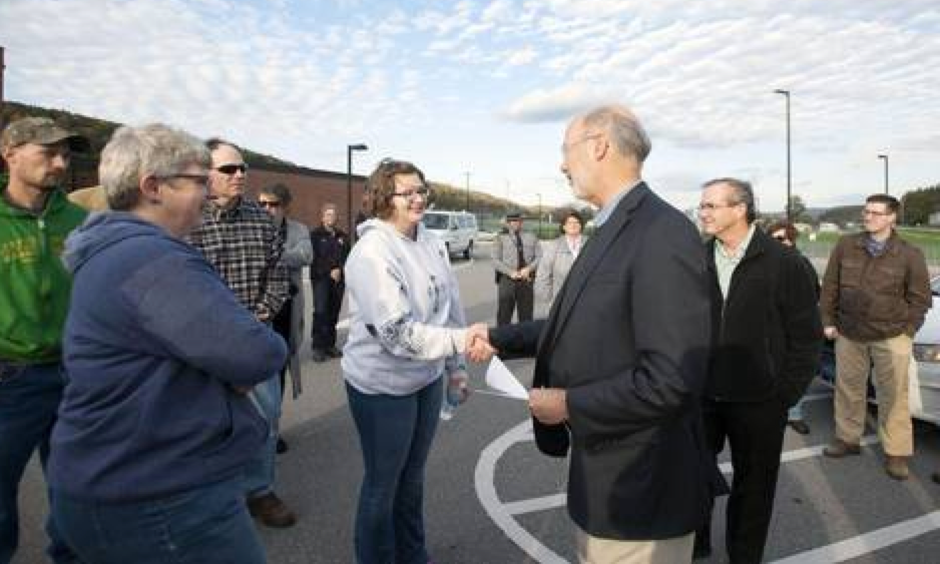 Barnhart's family tore out carpeting, dragged out the fridge and freezer and bid adieu to electronics that were never manufactured with an eye toward an aquatic society.
Their furnace is toast but they'll be OK. Flood insurance will help them get back on their feet — but Barnhart is keenly aware that others are in much worse shape.
"It's lower-middle-class people who really struggle to get by month to month," Barnhart said.
On Sunday evening, Barnhart and other community members affected by Friday morning's flood gathered at Bald Eagle Area High School to meet with Gov. Tom Wolf, who was touring the damage that had been done to Centre County.
Those present took turns presenting questions or concerns, many of them naturally circling back to the extensive damage that had been done to their homes and belongings.
Answers are still forthcoming.
Molly Pomeroy-Hoover and her family live in Julian — and they don't have flood insurance.
What they did have was a flooded basement, a space that also doubles as the family's living and playrooms.
Flooring, drywall, furniture — it all needs to be replaced.