Floods shut nearly a sixth of U.S. ethanol production



 United States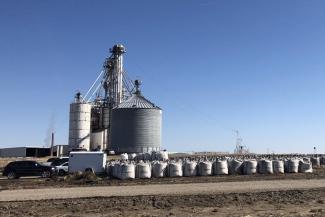 Massive flooding in the U.S. Midwest has knocked out roughly 13 percent of the country's ethanol production capacity, as plants in Nebraska, Iowa and South Dakota have been forced to shut down or scale back production following the devastation.
Production facilities owned by large companies like Archer Daniels Midland Co and Green Plains Inc were still operating despite days of snowstorms followed by rains that sent record floods into the Farm Belt.
However, with rail lines are washed out, and corn in storage flooded, production is dropping off, sending prices spiking in markets that buy the corn-based fuel.
The U.S. has some 200 ethanol plants capable of producing 1.06 million barrels per day, and about 100,000 to 140,000 bpd of capacity has been taken off line due to the floods, according to three traders who track operations.
Crop damage exceeds $400 million in Nebraska alone, according to Nebraska officials.