Global warming made every state a red state in 2016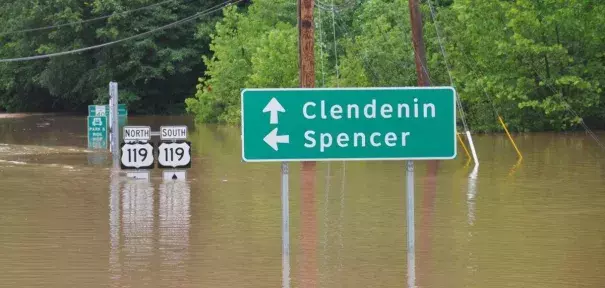 Last year was the second-hottest year on record for the United States (after 2012), the National Oceanic and Atmospheric Administration (NOAA) reported Monday. And only 2011 saw more billion-dollar weather disasters.
But what made 2016 unusual was just how widespread the warming was. "The breadth of the 2016 warmth is unparalleled in the nation's climate history," explained NOAA. "No other year had as many states breaking or close to breaking their warmest annual average temperature."
Global warming seems to be turning America into a nation of red states.
Breadth of warming is exactly the kind of signature you'd expect from human-caused climate change, which is driving more and more record temperatures over a larger and larger area. Indeed, as ThinkProgress has reported, 2016 was the hottest year on record globally, crushing the previous record, 2015, which itself crushed the previous record, 2014.
"2016 was an exclamation point, another record warm year in a record warm decade filled with unprecedented, increasingly devastating extreme weather events," leading climatologist Michael Mann said via email. "It was Mother Nature's warning to the climate change-denying, incoming Trump administration."
Last year also saw the warmest average low temperature in U.S. history. This is another fingerprint of carbon pollution. Warmer nighttime temperatures are inherently linked to climate change, studies have shown.