Publication Date September 3, 2017

Heat, Smoke, and Fire Assault Western States: All-Time Record Heat in California



 United States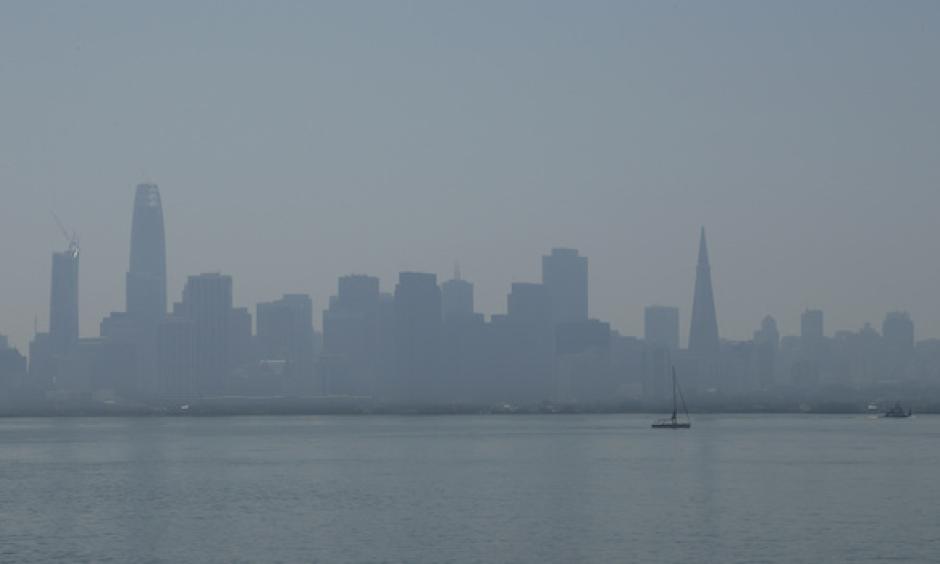 The steamy, fiery summer of 2017 hit a new crescendo this weekend across the U.S. West, which is getting its hottest Labor Day weekend on record in many locations—and in some spots, the hottest weather ever observed. Overall, "this is the greatest statewide heat wave ever recorded in California," proclaimed WU weather historian Christopher Burt on Saturday night. Burt based his conclusion not only on the heat's intensity but on its widespread nature well beyond California's usual scorching locations. Even an escape to the cool Pacific shore was pretty much futile, as easterly downslope winds funneled scorching air from the interior into coastal sections that are normally mild and sometimes chilly even in midsummer. Readings also soared above 110°F across California's Central Valley, although such heat is not quite so unusual for late summer in that area.
California's Bay Area has been the focal point of the weekend's most extraordinary heat. Temperatures soared to 106°F in downtown San Francisco on Friday and 102°F on Saturday. Friday's reading was the hottest ever measured in downtown SF, where temperatures have been observed since 1874. Friday's 106°F handily topped the previous record of 103°F from June 14, 2000, and Saturday was only the second high of 102°F in downtown history, matching Oct. 5, 1987. "To put this in perspective, the average high temperature for the city these two days is just 71°F," said Chris Burt, who lives in the East Bay region. "Friday night's temperatures failed to fall below 85°F at several hill locations near me (I dropped to 81°)." He added: "It is so hot in our home I can hardly think. No air conditioning, of course." Heat-related illnesses overwhelmed San Francisco hospitals on Friday, according to the Bay Area NWS office. It would not be shocking to see multiple Bay Area fatalities during this heat wave, given the multi-day intensity of the heat and the Bay Area's lack of air conditioning.
...
Other all-time highs set or tied in the Bay Area on Friday and Saturday include:
Salinas Airport, CA: 109°F on Saturday (old record 105°F on Oct. 5, 1987)
King City, CA: 115°F on Saturday (old record 113°F on Sept. 2, 1955)
Moffett Field, CA: 106°F on Friday and Saturday (tie, first set Jun. 14, 2000)
One of the most naturally air-conditioned cities in the contiguous U.S. is Eureka, on California's far northern coast. On Saturday, Eureka matched its all-time record high of just 87°F , first set on Oct. 26, 1993. This is the lowest all-time high for any reporting station in the nation, according to Chris Burt. Eureka's weather records extend all the way back to 1886.
Hundreds of miles to the south of Eureka, San Luis Obispo reportedly set an all-time record high of 114°F on Saturday, topping the old record of 112°F.
In Reno, NV, the Reno/Tahoe International Airport hit 100°F on Saturday, which marks the city's 14th hundred-degree day of the summer. This breaks the previous summer-long total of thirteen 100°F days (1972) in airport records that date back to 1937.